Join the Girls Action Board
Seeking Emerging and Passionate Female Identified Black Leaders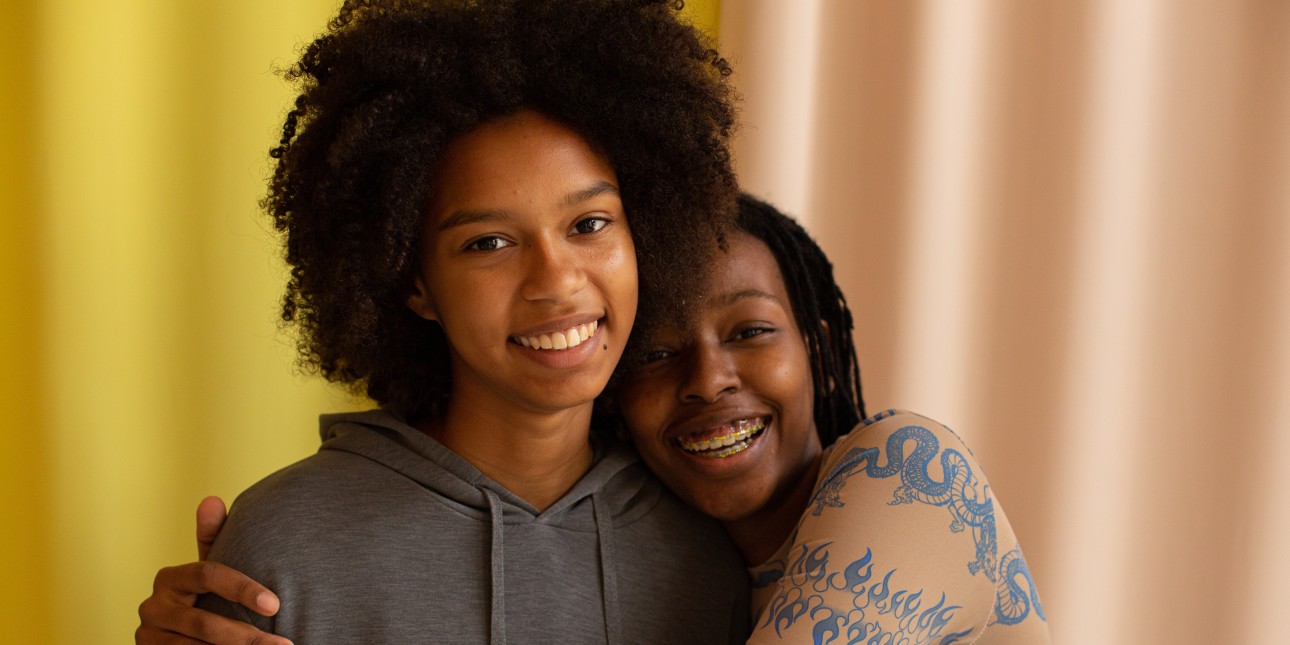 Opportunity 
Youth Collaboratory addresses the complexity of sex trafficking of minors and the approaches required to properly address prevention and intervention needs through an equitable and culturally responsive lens when serving Black girls. In 2021, through funding from the Office for Victims of Crime (OVC), we began working with six (6) communities to center the experience of Black girls through participation in a Learning Collaborative and targeted training and technical assistance support. 
What is the Girls Action Board?
The Girls Action Board is  a national leadership opportunity for youth and young adults (ages 18-24) with lived expertise*.  It was developed as a way to create pathways for Black girls to lead in the work that centers their healing, resilience, and professional development. We focus on Black girls, who are disproportionately represented in trafficking, and create space for their voices to be uplifted to the forefront of the field, by providing training and technical assistance to those organizations in the field that directly seek to serve them. Team members will focus on culturally responsive services for Black girls that aim to prevent and address trafficking, and will operate as paid consultants on the Youth Catalyst Team (YCT).
Using their knowledge, skills, and vision, Members will assist in overseeing this project, providing insight, co-creating materials, co-facilitating webinars, and sharing their expertise to ensure quality strategies. We are grounded in the Youth Collaboratory vision for Authentic Youth Collaboration and commitment to Equity & Liberation. We lead the work with passion, pursue change, and utilize our power to support prevention and early intervention efforts in trafficking of Black girls.
Youth and young adult leaders are a part of the team at Youth Collaboratory - working in authentic partnership to reimagine possibilities for youth, families, agencies, and the larger youth services field. Girls Action Board Members also receive training, mentorship, ongoing professional development, and opportunities to expand professional networks with other national leaders.  Our team does not focus on personal storytelling; Members use their skills and expertise to partner in all aspects of the work - planning, development, implementation, reflection, evaluation, and follow-up.  
Girls Action Board Intention
Members will consist of a diverse representation of youth/young adults who identify as Black girls. This includes those who may also identify as Latinx or Caribbean, and members of the queer community.  
Members have a deep understanding of topics related to prevention and early intervention of sex trafficking and will lend their knowledge to all aspects of this project.
Members should be passionate about change, and be able to lead with that passion.
Who are we looking for?
People who possess the following:
Motivation, vision, and commitment!
Ability to take on job responsibilities. Responsibilities might include developing and presenting training, writing, researching information, participating in meetings, responding to email, reviewing documents, project visioning, and problem solving.
Current stability of life situation and personal well-being.
Representation from a diverse range of communities (geography, identities, and life experiences).
Who can be a Girls Action Board Member?
People who meet the following qualifications: 
Age 18-24 at time of application
Have lived expertise * and not asked to share their stories
Can commit to at least 15 months with the Girls Action Board, with a minimum of 6 hours per month. This includes meetings with the Youth Catalyst Team and attending 1 annual in-person team meeting when travel and gathering is safe. (date & city to be determined)
Have regular access to a computer and internet for virtual meetings 
Have identification (as needed for travel) 
Have a local connection for support (a trusted adult who will act as a local resource, promote your work, and assist you with navigating obstacles)
Feel comfortable being known publicly. Although sharing of your name and picture is not required, this information may become public through participation at national events 
Next Steps:

By submitting an application for the Girls Action Board, you are also applying for the Youth Catalyst Team. Click here to learn more about the Youth Catalyst Team. 
* Lived Expertise: A strength based term that encompasses the "understanding of, and intersections with emergency shelters, safe-houses, transitional living, drop-in centers, or other programs for youth experiencing homelessness, trafficking/commercial sexual exploitation, domestic violence, foster care or juvenile justice system." These unique experiences help youth develop and utilize skills that are specific and desired for the Youth Catalyst Team.