Big Developments in Federal Funding: FY18 and FY19 – Government Relations Blog Series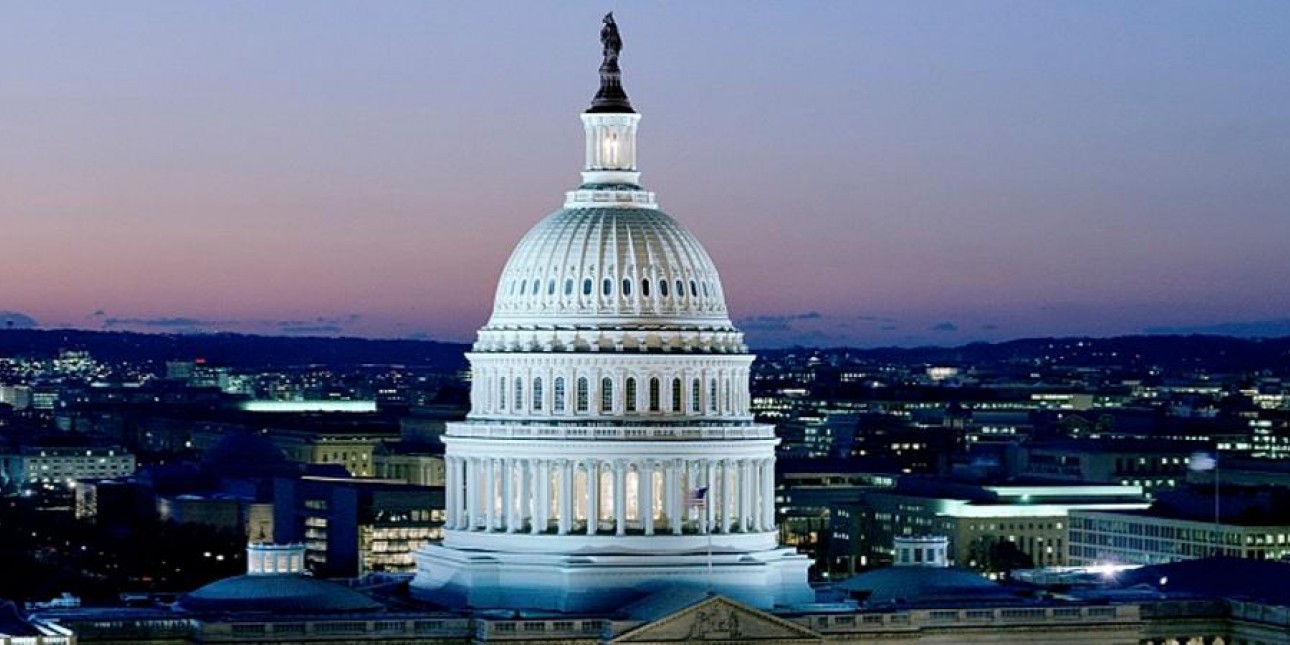 Welcome back to the third installment of Youth Collaboratory's Government Relations blog series. In January, we briefed you on spending caps and how they affect discretionary funding. We also briefed you on the FY18 Government Shutdown, which ended on Monday, January 22nd, 2018. Today, we'll be discussing the budget deal, along with the President's FY19 Budget Proposal.   
The Budget Deal
On Friday, February 9th, President Trump signed into law a $300 billion budget deal to allow for increased spending on defense and non-defense programs. The new deal will provide $63 billion in additional funding for non-defense programs in FY18 and $68 billion in FY19, increasing each year's cap by 12% and 13% respectively. It is the responsibility of the House and Senate Appropriations Committees to determine how these new funds will be allocated within the various federal departments, agencies, and programs. The committees are racing to finalize FY2018 funding under the newly revised spending caps as Congress has only until March 23rd to conclude FY18 or it will risk yet another government shutdown. The February 9th "Bipartisan Budget Act" also extended funding for the Children's Health Insurance Program (CHIP) for four years, provided $81 billion in disaster assistance to the regions impacted by the 2017 hurricanes, and passed into law several other unrelated bills. Of note to the MANY Network is the Family First Prevention Services Act (H.R. 253), which significantly restructures child welfare services, including federal adoption and foster care payments. Also of interest is the Improving Services for Older Youth in Foster Care Act (H.R. 2847), which modifies the John H. Chafee Foster Care Independence Program to allow states to continue serving youth up to age 23. Both bills were packaged as part of the budget deal and passed into law on February 9th.  
The President's Budget
On Monday, February 12th, President Trump released his FY19 Budget Proposal. This budget was written and finalized prior to the February 9th budget deal, so it does not incorporate the newly raised caps for non-defense spending. It is also important to keep it mind that the President's Budget is a request – not a command – of Congress The value in reviewing the President's Budget is to gain insight in the Administration's funding priorities, and to provide context for the upcoming FY19 appropriations negotiations within Congress. A few major takeaways from the President's FY19 Budget include:
Level funding for FYSB's Basic Centers and Transitional Living programs;

Level funding for HUD's Homeless Assistance Grants;

$22 million or a 28% cut to OJJDP's Youth Mentoring Grants program;

Significant changes and reductions to Medicare, Medicaid, and SNAP (formerly referred to as food stamps);

Reductions in federal support for higher education;

Elimination of the Community Development Block Grant and Choice Neighborhood programs;

Elimination of the 21

st

Century Community Learning Centers; and

$10 billion in new funding to address opioid addiction and serious mental illness ($5 billion of which to be funded through reductions in mandatory programs).
While the President's Budget may propose specific funding levels for individual federal programs, his recommendations are only the beginning of the months-long appropriations process within Congress. Below is a matrix of President's specific FY19 funding recommendations for programs that may be relevant to members of the MANY Network. The President's FY19 requests are juxtaposed against FY17 funding levels for comparison purposes because Congress has not yet finalized FY18. Additionally, some programs were not quantified within the President's Budget. We are awaiting the release of individual federal agencies' budget justifications which will provide additional details.
Please note: if the following chart is missing a federal program that is relevant to your organization, please email kristen@youthcollaboratory.org and we will update this document.  RED indicates the President's request is lower than FY17 enacted; GREEN indicates his request is higher
Department of Health and Human Services

(appropriated by LHHS subcommittee)

Account
FY17 Enacted
FY19 POTUS

Consolidated Runaway & Homeless Youth

$102m

$102m

Education Grants to Reduce Sexual Abuse of Runaway Youth

$17m

$17m

Community-based Child Abuse Prevention Grants (for states)

$40m

$40m

SAMHSA Homeless Prevention Grants

$31m

Not specified.

Community Services Block Grant

$715m

$0

Social Services Block Grant

$1,700m

$1700m

Safe Motherhood & Infant Health

$46m

Not specified.

 
Department of Housing and Urban Development

(appropriated by THUD subcommittee)

Account
FY17 Enacted
FY19 POTUS

Homeless Assistance Grants

$2,383m

$2,383m

Community Development Block Grant

$3,000m

$0

 
Department of Education

(appropriated by LHHS subcommittee)

Account
FY17 Enacted
FY19 POTUS

21

st

Century Community Learning Centers

$1,192m

$0

Title I Grants to LEAs

$15,475m

$14,619m

School Improvement Grants

$448m

$0

 
 
 
Department of Justice

(appropriated by CJS subcommittee)

Account
FY17 Enacted
FY19 POTUS

Youth Mentoring Grants

$80m

$58m

Victims of Child Abuse (VOCA)

$21m

$20m

Missing and Exploited Children

$73m

$72m

Part B: Formula Grants to States

$46m

$58m

Victims of Trafficking

$40m

$45m

 
Department of Labor

(appropriated by LHHS subcommittee)

Account
FY17 Enacted
FY19 POTUS

WIOA Adult activities

$816m

$490m

WIOA Youth activities

$1,021m

$583m

Reintegration of Ex-Offenders (REO)

$88m

$88m

 
Independent agencies

(e.g. Corporation for National and Community Service)

Account
FY17 Enacted
FY19 POTUS

AmeriCorps (State & National)

$383m

$2m

AmeriCorps VISTA

$92m

$5m

AmeriCorps NCCC

$30m

$24m