The Conclusion of Federal Funding in Fiscal Year 2018 – Government Relations Blog Series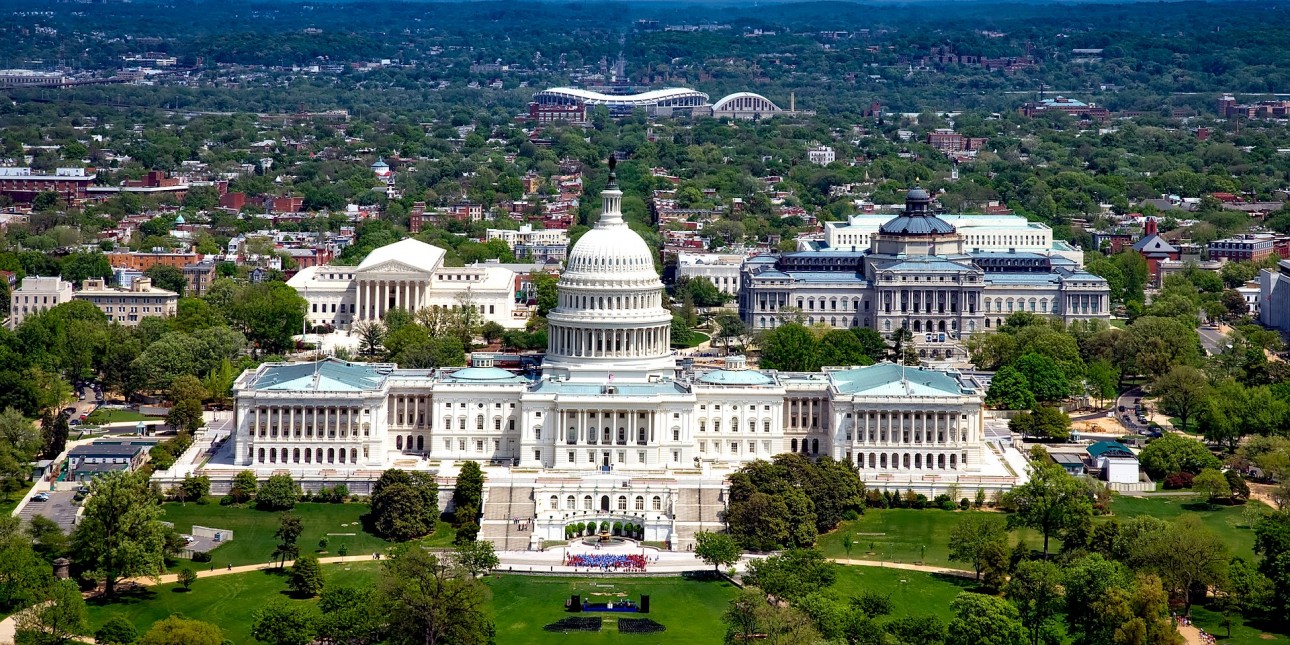 Welcome back to the fourth installment of Youth Collaboratory's Government Relations blog series. In February, we briefed you on the budget deal, along with the President's FY19 Budget Proposal. Today, we'll be discussing the newly-minted FY18 Omnibus, identifying where there are increases and where there are cuts.
The Conclusion of Federal Funding in FY18
On Wednesday, March 21st, Congress released its final appropriations bill for Fiscal Year 2018.  The bill, known as the FY18 Omnibus, bundles together numerous smaller bills from the Appropriations Subcommittees and resolves any differences between the House and Senate versions.  Next week, the House and Senate will vote on the FY18 Omnibus.  It is expected that the bill will pass both chambers and be sent to the President before March 23. If this bill is passed into law, the Omnibus will dictate the amount of funding available for individual federal agencies, programs, and activities for the remainder for FY2018. The table below contains a list of federal programs relevant to Youth Collaboratory members and compares funding levels from FY2017 to those in the FY18 Omnibus.
THANK YOU TO ALL OF OUR MEMBERS WHO INVESTED IN 2018 TO SUPPORT GOVERNMENT RELATIONS AND TO THOSE WHO PARTICIPATED IN HILL VISITS (DIRECTLY OR INDIRECTLY) THROUGH PREPARATION AND FOLLOW UP! Additionally, the report language for Runaway and Homeless Youth programs includes two important points:
Runaway and Homeless Youth. The agreement provides an increase of $8,300,000 for the Runaway and Homeless Youth program. The new funding should be provided to Transitional Living Program and Maternal Group Home grantees whose awards end on April 30, 2018 to continue services until new awards for those grantees are made or for grantees who did not get a new grant, a continuation grant to provide services until the end of fiscal year 2018. The new funding can only be used for additional new awards after funds have been set aside for completing extensions to ensure grantees awarded grants in fiscal year 2013 are able to operate through the end of fiscal year 2018.
Street Outreach Program. The agreement acknowledges the value of geographic balance in providing resources to fight against youth homelessness and encourages ACF to award at least one grant in each of the 10 regions.
As a reminder, the 2018 federal fiscal year ends on September 30, 2018.  Congress has already begun the process of negotiating appropriations for Fiscal Year 2019, which begins on October 1, 2018.  Please check back with this blog in two weeks for updates on the FY19 process and how you and your organization can become involved. 
Please note: if the following chart is missing a federal program that is relevant to your organization, please email kristen@youthcollaboratory.org and we will update this document.  RED indicates the Omnibus is lower than FY17 enacted; GREEN indicates the Omnibus is higher.
Department of Health and Human Services (appropriated by LHHS subcommittee)
Account
FY17 Enacted
FY18 Omnibus
Consolidated Runaway & Homeless Youth
$102m
$110m
Education Grants to Reduce Sexual Abuse of Runaway Youth
$17m
$17m
Community-based Child Abuse Prevention Grants (for states)
$40m
$40m
Community Services Block Grant
$743m
$743m
Social Services Block Grant
$1,700m
$1,700m
Safe Motherhood & Infant Health
$46m
$46m
 
Department of Housing and Urban Development (appropriated by THUD subcommittee)
Account
FY17 Enacted
FY18 Omnibus
Homeless Assistance Grants
$2,383m
$2,513m
      

(Homeless Youth Demo Projects)

 ($43m)

($80m)
Community Development Block Grant
$3,000m
$3,300m
 
 
 
Department of Education (appropriated by LHHS subcommittee)
Account
FY17 Enacted
FY18 Omnibus
21st Century Community Learning Centers
$1,192m
$1,212m
Title I Grants to LEAs
$15,475m
$15,760m
Education for Homeless Children and Youth
$77m
$85m
 
 
 
Department of Justice (appropriated by CJS subcommittee)
Account
FY17 Enacted
FY18 Omnibus
Youth Mentoring Grants

$80m

$94m
Victims of Child Abuse (VOCA)
$21m
$21m
Missing and Exploited Children
$73m
$76m
Part B: Formula Grants to States
$46m
$60m
Victims of Trafficking
$40m

$77m

 
Department of Labor (appropriated by LHHS subcommittee)
Account
FY17 Enacted
FY18 Omnibus
WIOA Adult activities
$816m
$846m
WIOA Youth activities
$873m
$903m
Reintegration of Ex-Offenders (REO)

$88m

$93m