Grant Writing Resources & Tools for 2019 Youth Services Funding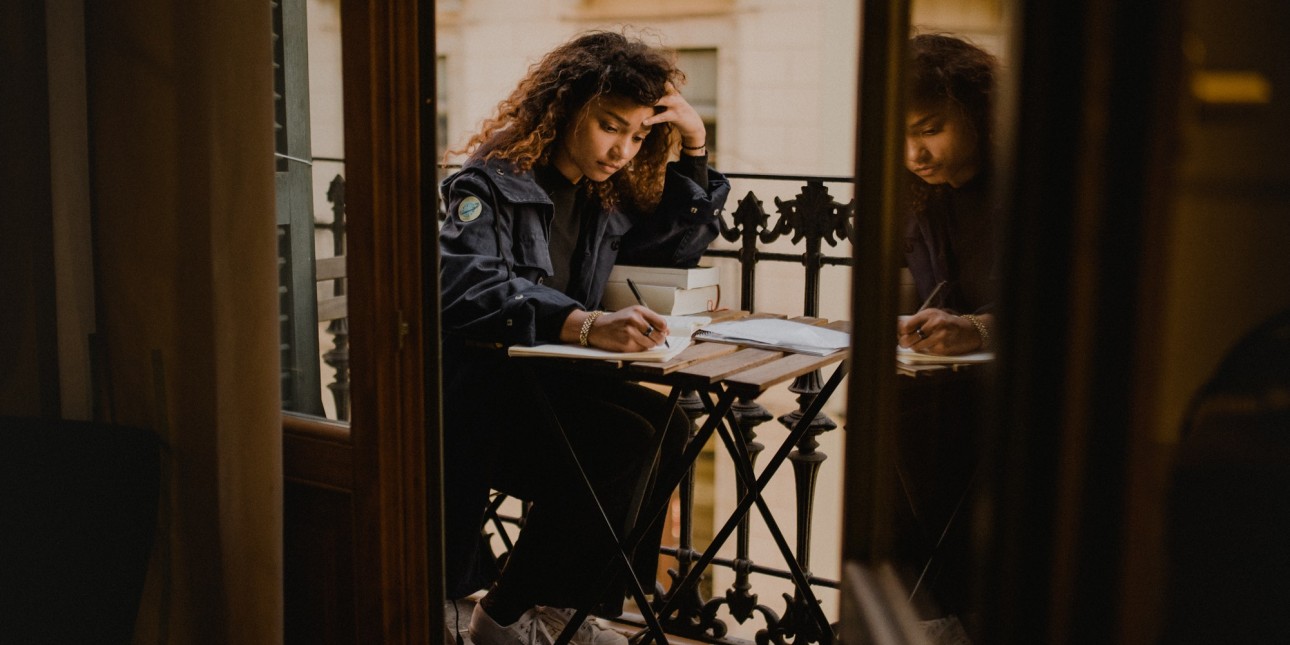 Youth Collaboratory has curated resources and tools to help you develop competitive funding proposals. Click on the topics below to navigate to that section:
For additional support, check our Youth Collaboratory's grant development webinars, grant writing services, and proposal review services, or contact Shelley M. Johnson at shelley@youthcollaboratory.org. Note: Additional specialized resources and tools are shared with organizations accessing these services.

Needs To Be Addressed
Education

   Data Lab
National Center for Education Statistics
NCES is the primary federal entity for collecting and analyzing data related to education in the U.S. and other nations. It collects, analyzes and reports complete statistics on the condition of American education. Online table and regression maker tools featuring 30+ federal education datasets allowing users to create simple tables and charts.

  Interactive Tools from Measure of America
Measure of America

Measure of America provides easy-to-use yet methodologically sound tools for understanding the distribution of well-being and opportunity in America and stimulating fact-based dialogue about issues we all care about: health, education, and living standards.

  Partnering to Support Educational Success for Runaway and Homeless Youth
National Center for Homeless Education at SERVE

This NCHE brief:
provides an overview of the Education for Homeless Children and Youth and Runaway and Homeless Youth programs,
reviews McKinney-Vento Act and Runaway and Homeless Youth Act requirements related to cross-systems collaboration, and
suggests cross-systems collaboration strategies in support the education of runaway and homeless youth.
Homelessness

  New Evidence to Help Communities Strengthen Coordinated Entry, Assessment, and Support for Youth Experiencing Homelessness
Youth Collaboratory, Chapin Hall, USC, and the Schultz Family Foundation

This report summarizes key lessons learned from analyzing the largest national data set combining risk assessments with homelessness systems data on youth. With this data, communities are able to strengthen collective intake and assessment ("coordinated entry") systems and develop creative service delivery approaches for youth who do not immediately receive housing.

  Voices of Youth Count
Chapin Hall

Voices of Youth Count is an innovative research initiative capturing the experiences of runaway, homeless and unstably housed youth, more clearly defining the size and scope of the issue, and driving compelling knowledge on specific populations into the hands of communities.

 

  2018 Annual Homeless Assessment Report (AHAR)
U.S. Department of Housing and Urban Development (HUD)

The Annual Homeless Assessment Report (AHAR) is a HUD report to the U.S. Congress that provides nationwide estimates of homelessness, including information about the demographic characteristics of homeless persons, service use patterns, and the capacity to house homeless persons. The report is based on Homeless Management Information Systems (HMIS) data about persons who experience homelessness during a 12-month period, point-in-time counts of people experiencing homelessness on one day in January, and data about the inventory of shelter and housing available in a community.
Financial + Economic Factors

  U.S. Bureau of Labor Statistics
Bureau of Labor Statistics (BLS)

BLS of the U.S. Department of Labor is the principal federal agency responsible for measuring labor market activity, working conditions, and price changes in the economy. Its mission is to collect, analyze, and disseminate essential economic information to support public and private decision making. As an independent statistical agency, BLS serves its diverse user communities by providing products and services that are accurate, objective, relevant, timely, and accessible.

  American FactFinder
U.S. Census Bureau

American FactFinder provides access to data about the United States, Puerto Rico and the Island Areas. The data points in American FactFinder come from several censuses and surveys and are a rich source of demographic information, housing statistics, and more.

  National Longitudinal Surveys
Bureau of Labor Statistics (BLS)

The National Longitudinal Surveys, including the National Longitudinal Survey of Youth (NLSY), are a set of surveys designed to gather information at multiple points in time on the labor market activities and other significant life events of several groups of men and women.
Justice Involvement

  Juvenile Justice Statistics
Office of Juvenile Justice and Delinquency Prevention (OJJDP)
This page includes the following reports that are useful to reference for Juvenile Justice related-statistics:
Mentoring

  Shining Light on the Commercial Sexual Exploitation of Children: A Toolkit to Build Understanding
Youth Collaboratory, Wichita State University Center for Combating Human Trafficking

Youth Collaboratory and Wichita State University Center for Combating Human Trafficking, in partnership with the Office of Juvenile Justice Delinquency Prevention, offers this toolkit as a resource for multidisciplinary professionals, policy makers, volunteers, faith communities, and others involved in anti-trafficking work. Shining Light on the Commercial Sexual Exploitation of Children: A Toolkit to Build Understanding provides information on a variety of topics related to human trafficking with a specific focus on mentoring for commercial sexual exploitation victims.

  Effective Elements of Practicing Mentoring™
MENTOR

The Elements of Effective Practice for Mentoring details research-informed and practitioner-approved standards for creating and sustaining quality youth mentoring programs and consequently, impactful mentoring relationships.

  "Research in Briefs" Offer Insights for Mentoring (see below for links)
Office of Juvenile Justice and Delinquency Prevention (OJJDP)
Three "Research in Briefs" on mentoring publications were recently released by the Office of Juvenile Justice and Delinquency Prevention (OJJDP). "Research in Briefs" digests research findings for the practitioner in ways that broadens its reach to better inform practice. Through a focus on mentoring relationships, the insights reach beyond the scope of traditional mentoring programs.

You can read each of the three publications below at their respective links:

Social / Well-Being

  2018 KIDS COUNT Data Book
The Annie E. Casey Foundation
While fewer children were living in poverty in the United States in 2016, the 2020 census could undercount children age 5 and under by a million, putting at risk hundreds of millions of dollars in funding for child well-being over the next decade, an annual report from the Annie. E. Casey Foundation finds. According to the 2018 KIDS COUNT Data Book, indicators for economic well-being improved in 2016, with the percentage of children living in poverty falling to 19 percent, from 21 percent in 2015 - the largest single-year decline since the Great Recession - and the percentage living in high-poverty neighborhoods remaining unchanged at 13 percent. The report, which measured child well-being in four areas - economic well-being, education, health, and family and community -found that the percentage of children in families with a high housing cost burden fell to 32 percent, from 41 percent in 2010, at the height of the foreclosure focus.

  What Is Positive Youth Development?
U.S Department of Health and Human Services, Family and Youth Services Bureau (FYSB)
Positive Youth Development (PYD) is a comprehensive framework outlining the supports all young people need to be successful. Runaway and homeless youth programs that embrace this developmental model provide ongoing and intentional opportunities for young people to participate in meaningful activities.

Approach & Logic Model

  Summary: HHS Final Rule Regarding Runaway & Homeless Youth Programs
Youth Collaboratory

The summary of the addition of the RHY (Runaway and Homeless Youth) final rule (added to the Federal Register on 12/20/2016) provides clarification and outlines additional requirements for Basic Center, Transitional Living/ Maternity Group Home, and Street Outreach Programs. These changes build on existing requirements present in the Runaway and Homeless Youth Act and changes made via the Reconnecting Homeless Youth Act of 2008 (Public Law 110-378). The new rule provides opportunities to strengthen existing services for runaway and homeless youth across the United States.

  Serving Teen Survivors: A Manual for Advocates
National Sexual Violence Resource Center
This manual provides a brief overview of the unique issues young people who are survivors of sexual violence face. Also included are tip sheets on working with teen survivors, information on confidentiality and mandated reporting laws, information on the teen brain, an annotated bibliography of recent research, and more. 

  W.K. Kellogg Foundation Logic Model Development Guide
W.K. Kellogg Foundation

Nonprofits today are being pressed to demonstrate the effectiveness of their program activities by initiating and completing outcome-oriented evaluation of projects. This guide was developed to provide practical assistance to nonprofits engaged in this process. In the pages of this guide, we hope to give staff of nonprofits and community members alike sufficient orientation to the underlying principles of "logic modeling" to use this tool to enhance their program planning, implementation, and dissemination activities.

 

  Logic Model Tip Sheet
U.S Department of Health and Human Services, Family and Youth Services Bureau (FYSB)
Logic models are effective tools to assist in program planning, implementation, management, evaluation, and reporting. This logic model tip sheet can help to define a program's intended impact and goals, the sequence of intended effects, which activities are to produce which effect,  and where to focus outcome and process evaluations. Experts in the field agree that there are connections between program success and using logic models.

Program Evaluation

  Developing an Evaluation Plan
The Community Toolbox
How do we know whether our programs are working? If they are not effective, and even if they are, how can we improve them to make them better for local communities? Learn the four main steps to developing an evaluation plan, from clarifying objectives and goals to setting up a timeline for evaluation activities.

  Evaluation Resources & Training (additional links below)
U.S. Corporation for National and Community Service (CNCS)
Evaluation is a powerful tool for improving a program and increasing its ability to serve people more efficiently and effectively. It gives programs an opportunity to test their interventions, adjust services to best meet community needs, and collect data to support their work. Check out these evaluation resources from the CNCS.

Organizational Capacity & Sustainability

  How Youth Services Stay Relevant + Sustainable
Youth Collaboratory

This report identifies key considerations and strategies for agencies to include as they develop and sustain both their programs and the services they have identified as critical to their communities.

  Here for Good: Sustaining Your RHY Program with Local Support
Runaway and Homeless Youth Training and Technical Assistance Center (RHYTTAC)
This report lays out a practical, easy, task-oriented approach to looking at your RHY program with fresh eyes, toward the goal of continuing, and even flourishing, with or without a FYSB grant.