Juneteenth: The Celebration of Black Freedom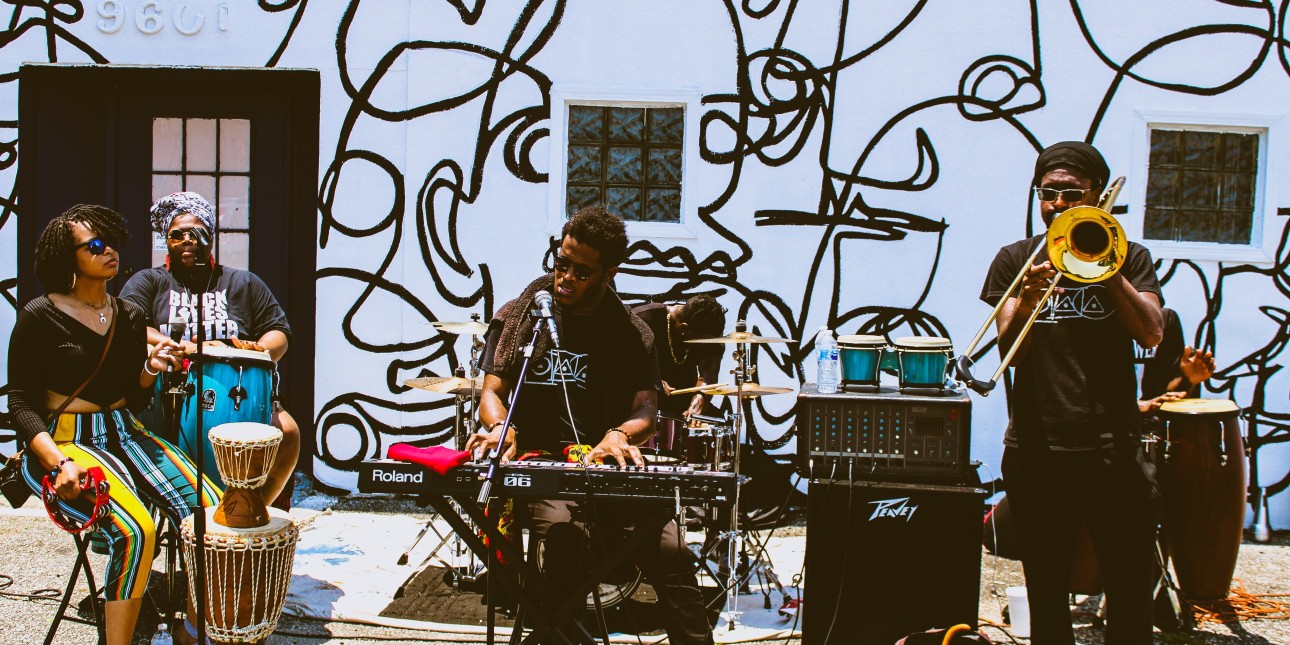 Last year within the walls of the White House it was signed into law that a special Black holiday with over a hundred years of existence would be federally celebrated. While only now gaining acknowledgment across the country due to this legislation, for many Black Americans, this holiday known as Juneteenth has long been observed.
Why We Celebrate
Juneteenth, observed annually on June 19th, is the celebration of the last legally enslaved Black people freed from their captors. This took place at the final stop of a long on-foot campaign to make the abolishment of slavery known in Galveston, Texas. While Juneteenth will always hold a special place in the hearts of African-Americans from or whose lineage can be directly linked to Galveston, it is a near and dear celebration for many African-American and Black peoples of other ethnicities as well.
The beginning of the end of enslavement in the U.S. as dictated by legislation came as a result of the emancipation proclamation, an executive order by the 16th president of the United States, Abraham Lincoln. On federal orders, slavery had been abolished and soldiers were instructed to march into formerly confederate states and enforce the freedom of Black people. Notifying and enforcing the freedom from slavery in remote parts of the south such as Galveston, Texas was slow, but eventually soldiers made it to that last stop, and on June 19th, 1865 those enslaved in Galveston county were made aware that they were now free.
While unfortunately this did not see slavery in the U.S. stop completely (that came with ratification of the thirteenth amendment to the constitution on December, 6th 1865 which freed slaves kept in union-allied states and efforts to end illegal enslavements that continued into the 1970's), Juneteenth celebrates the end of slavery as a legal practice.
After their freedom from slavery, many formerly enslaved African-Americans in Galveston and other areas took to developing festivities to celebrate the joyous occasion and also use the occasion to advocate for more Black rights while encouraging Black folks to use more of the rights that had been granted when slavery was abolished. While segregation was still largely intact it did not stop organizers of the celebrations from continuing. Many Black folks of that time pulled money together to buy out land so that even when spaces denied them access for use they always had somewhere to carry out these joyous occasions. Some of the land bought at that time became public spaces, such as the Houston Emancipation Park and Recreational Center, where now generation after generation of Black folks can look upon and use the space knowing our ancestors made them for us and our celebrations, reflection, and community gatherings to come.
How Juneteenth is Conducted Amongst Black People
As Juneteenth is considered the African-American independence day it is fitting that Juneteenth celebrations are often akin to the way other holidays in America are observed. This can be in the form of neighborhood parades where car floats, Black dance troupes, and bands perform down streets as people look on.
It is also common for communities to host cookouts with food given freely to those who ask for it and music played from various generations for the young and old to dance. A special tradition involving Juneteenth is the consumption of red colored drinks. This is to symbolize the blood that was spilled from African-Americans during our suffering in enslavement as well as our ongoing oppression, but also the way we have overcome the mistreatments we have faced to still make it to freedom. It is common for those who put the event together to speak publicly to the attendees about the importance of Juneteenth and our history as Black people in the Americas. When the get-together starts to wind down fireworks are let off, bringing it to a close.
In recent years, it has become standard practice to promote and prioritize spending money with Black-owned businesses during Black History Month. Similarly, Juneteenth is an important time of year when many Black communities are even more purposeful about directing every dollar in support of Black-owned businesses and establishments. We do this as a way of making sure money in the Black community stays in the Black community as much as possible so we may feel the fruits of our finances the most, rather than the general society that holds anti-Black notions.
Ways to Honor Juneteenth
Juneteenth is both a holiday and celebration but also a time to remember what can be done to aid in the spirit of the historical and cultural observance. Consider these ways to take action and honor Juneteenth:
1. Volunteer to help in Juneteenth and other Black festivities
Assistance in preparation for Juneteenth and other events helps tremendously. Offering to help out with setting up chairs and tables, getting general supplies, making flyers, and getting permits for use of space needed to hold the celebration gets tasks done in a timely manner so things go as smoothly as possible.
2. Support initiatives that support Black people
African-Americans and Black people in general still face hardship today due to the lasting legacy of anti-Black colonial (as well as pre-colonial) oppression. These hardships can be felt emotionally, financially, and within many other sectors of being. Doing your due research to find legitimate organizations working for our advancement and supporting them in any way you are able helps their goals of helping the Black communities they serve.
3. Provide mutual support and aid directly

Sometimes support doesn't need an organization behind it. Support can come in the form of personal action to help someone. Whether you are someone who is Black just trying to give back to your community or an ally who wants to offer a helping hand, here are some ideas of ways to offer assistance:
sending a couple of bucks that won't break the bank to someone in need,
giving someone you know is safe a ride to a destination, or
providing an item that you do not need like art-based creation tools (paint and painting canvases, tablets, musical instruments) and daily living utensils (pots, pans, cleaning supplies).
The stress this assistance can alleviate does much for people like ours still trying to heal from the continued economic disparity that being used as currency for many years and having its actual dollar form kept from us has brought.
Black freedom in the United States is still very young. Our complete and total treatment as respected people in a country where we had been forced to give so much of ourselves and our lives is yet to be born, but we still have hope and fight for better days, as we always have. Juneteenth is a celebration for us that says we're still here, through it all we are still a people alive and fighting for us, we know what we have traversed through and the progress for us we head towards, and that is the spirit of Juneteenth.