A Call for Consultants
Applications are now being accepted for the Youth Catalyst Team!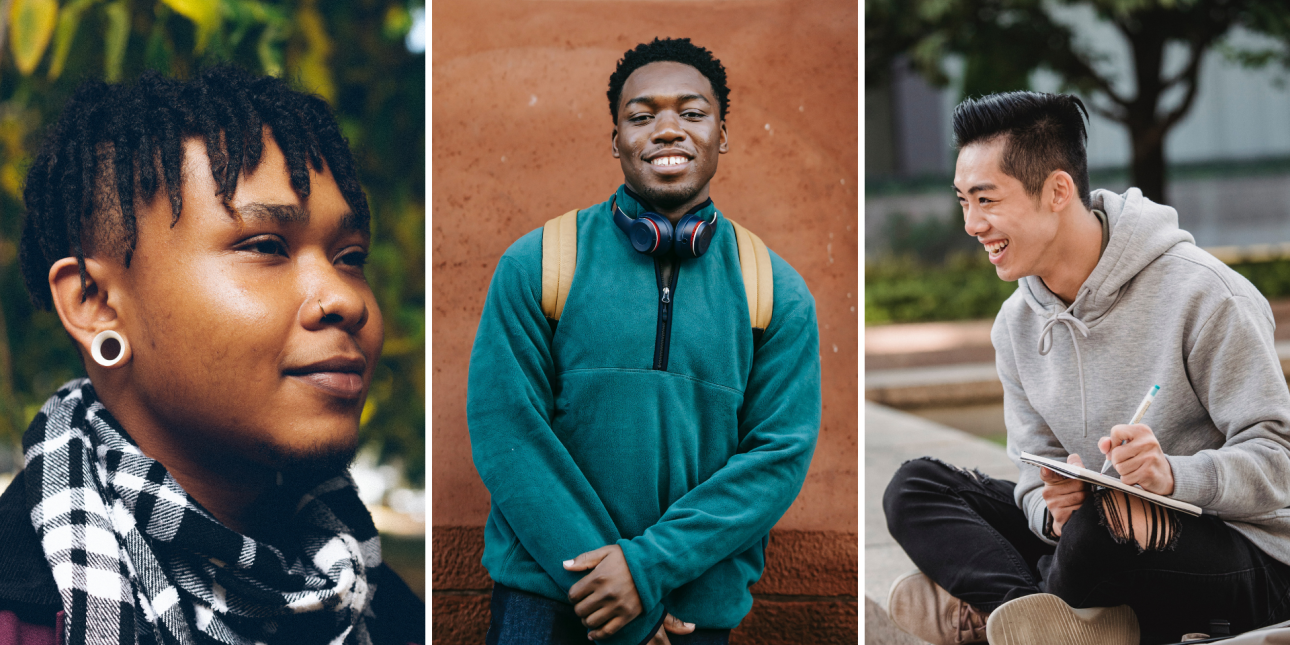 The Youth Catalyst Team (YCT) is a national leadership initiative for youth and young adults (ages 16-24) with lived expertise*. Youth Catalyst Team (YCT) members operate as paid consultants: using their knowledge, skills, and vision to provide training and coaching, develop tools and resources, propel national awareness efforts, and create transformative change in youth programs, services, and systems.  We are grounded in our vision of Authentic Youth Collaboration and commitment to Equity & Liberation.
Youth and young adult leaders are part of the team at Youth Collaboratory - working in authentic partnership to reimagine possibilities for each youth, family, agency, and the larger youth services field. YCT members receive training, mentorship, ongoing professional development, and opportunities to expand professional networks with other leaders within the field. Catalysts use their skills and expertise to partner in all aspects of the work - planning, development, action, reflection, evaluation, and follow-up.  
Consultants provide: 
Training, technical assistance, coaching, advising, advocating, and supporting agencies and communities to strengthen programs and create equitable systems
Advocacy for federal policies and funding benefiting youth experiencing homelessness, and human trafficking
Development, review, and editing of reports, blog posts, program tools, a national Awareness Campaign, and other resources to advance the youth services field 
Development, review, editing, and facilitation of webinars and in-person training for individual agencies, community initiatives, and national conferences
Consultants support the following initiatives: 
Current Opportunities
There are two opportunities for consultants to consider: 
Youth Catalyst Team: Consultants focus on creating transformative change in programs, services, and systems for youth experiencing homelessness, strengthening mentoring programs for older youth, and other initiatives as they arise. We are seeking dedicated leaders who are passionate about using their expertise to improve programs, services, and systems, resulting in stronger outcomes for youth and young adults. 
Learn More: Youth Catalyst Team Opportunity
Girls Action Board+: Consultants are also part of the Youth Catalyst Team and focus specifically on addressing the complexity of sex trafficking of minors and the approaches required to properly address prevention and intervention needs through an equitable and culturally responsive lens when serving Black girls. We are seeking emerging and passionate female-identified Black leaders. 
Learn More: Girls Action Board Opportunity
Organizations interested in supporting applicants of youth and young adult consultants can learn more by clicking here.
**Applications for both opportunities are due on 1/19/22.**
Next steps:
Review the opportunities above to determine which best fits your expertise and interest. You may apply for one or both opportunities.

More information:
The Youth Catalyst Team and Girls Action Board held an Information Session on December 1, 2021. Current members and staff shared application and interview tips, information about being a consultant, and more! Here is the link to the recording; the passcode is !1yJS3D8. 
If you have any questions about these two opportunities, please contact us: 
* Lived Expertise: A strength based term that encompasses the "understanding of, and intersections with emergency shelters, safe-houses, transitional living, drop-in centers, or other programs for youth experiencing homelessness, trafficking/commercial sexual exploitation, domestic violence, foster care or juvenile justice system." These unique experiences help youth develop and utilize skills that are specific and desired for the Youth Catalyst Team.
+ The Girls Action Board was briefly named Black Girls (Em) Power. We have learned that Black Girls (EM) Power is currently used by the Youth Mentoring Action Network (YMAN), an organization Co-Founded by Dr. Torie Weiston-Serdan, author of Critical Mentoring: A Practical Guide. The work of Dr. Wieston-Serdan, and YMAN have in large part helped to inform and advance the field of mentoring. Learn more about their work: