Tapping into Federal Expertise to Align Local Services with Funding
How one nonprofit leveraged Youth Collaboratory's expertise of the Federal landscape to secure funding for its community.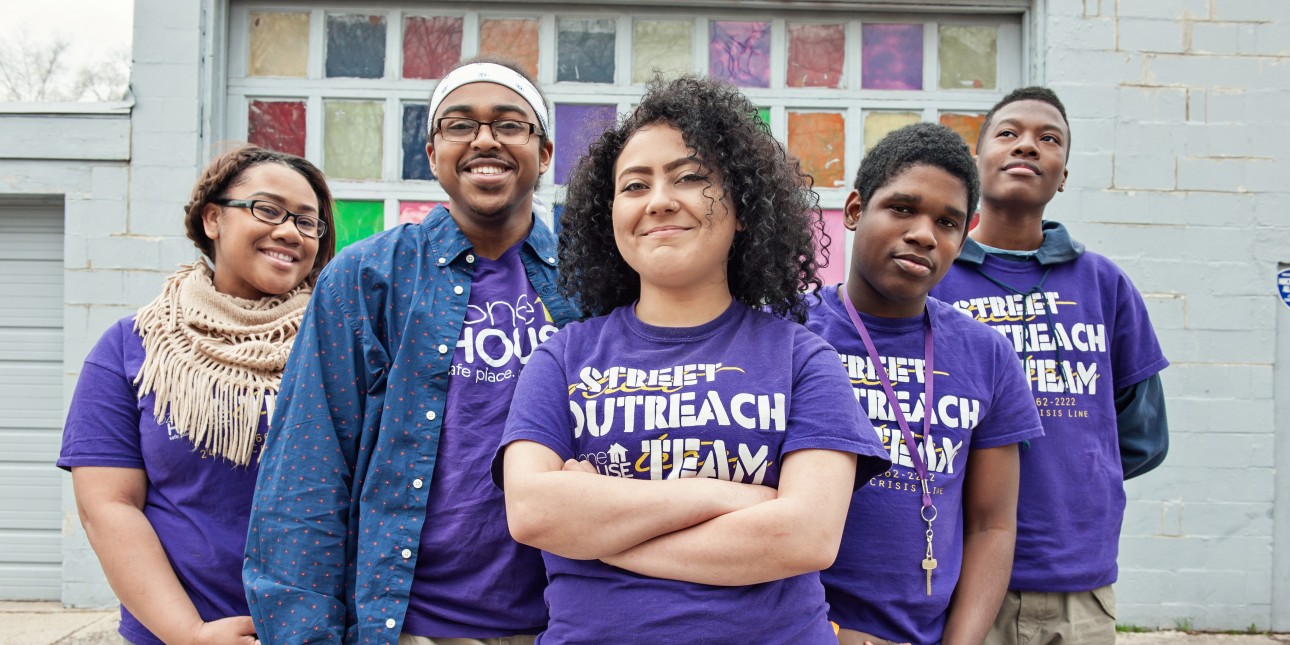 Relying on Experts
In Washtenaw County, Michigan, Ozone House is the go-to expert on serving youth. For nearly 50 years, it has provided housing and support services to youth and families experiencing runaway, homeless, and other high-risk situations. Ozone House has strong partnerships and collaborations throughout the urban and rural sections of the County. Because of the trust it's built with its partners and the impact it has made on young people, the community relies on Ozone House to lead and provide guidance to others on how to best help young people in Washtenaw County.
Being good stewards of the trust and responsibility the community has placed in them, Ozone House was up to the challenge. However, it continues to realize that working with other experts bolsters its national position to:
understand the full landscape of programs and funding sources available for runaway and homeless youth services, and 
ensure that it develops competitive proposals to receive funding for essential community services. 
"It's hard to be steeped in our local work, while keeping our finger on the pulse at the Federal level.", said Olga Prushinskaya, Ozone House's Program Evaluation & Grants Manager. At one point, "We saw the Federal priorities shifting and we realized we needed a deeper understanding of what was happening at the Federal level." 
Ozone House needed other experts to interpret Federal priorities and understand how its services aligned with them without hiring a new staff member to do this work. So, it turned to Youth Collaboratory. 
Leveraging its membership with Youth Collaboratory, Ozone House began using Youth Collaboratory's grant development services. The grant writing team participated in webinars that walk through funding announcements criteria-by-criteria, and used proposal review services to have its draft proposals reviewed by experienced Federal reviewers prior to submission. When a new member was added to the grant writing team, Ozone House prepared them for the coming grant season through Youth Collaboratory's Grant Writing Boot Camp.
Ozone House was originally attracted to Boot Camp because, "it is tailored specifically to FYSB grants, which was an extremely helpful thing for us". The curriculum is designed to teach participants how to avoid application pitfalls and provide them with keys to developing a competitive proposal. This knowledge is aggregated by Youth Collaboratory's team of experienced reviewers and their years of reviewing applications from organizations all around the country. Boot Camp provides guidance on how to tailor proposals to fully meet each funding announcement's requirements.  
"I wouldn't have felt as prepared without the primer. And it gave me peace of mind that people who know the Federal landscape looked at our proposal with a fine toothed comb. This is a huge point of feeling solid about our application.", says Olga.
Thanks to our member Ozone House and Olga Prushinskaya for sharing your grant development services story!
Learn More
To learn about the benefits of Youth Collaboratory Membership, visit our Membership Page. 
To learn more about Youth Collaboratory's Grant Development Services, please visit our Grant Writing and Proposal Review Services pages. 
 
Get in Touch
Have a question? Let us know how we can help.