Addressing Grief and Growth in Community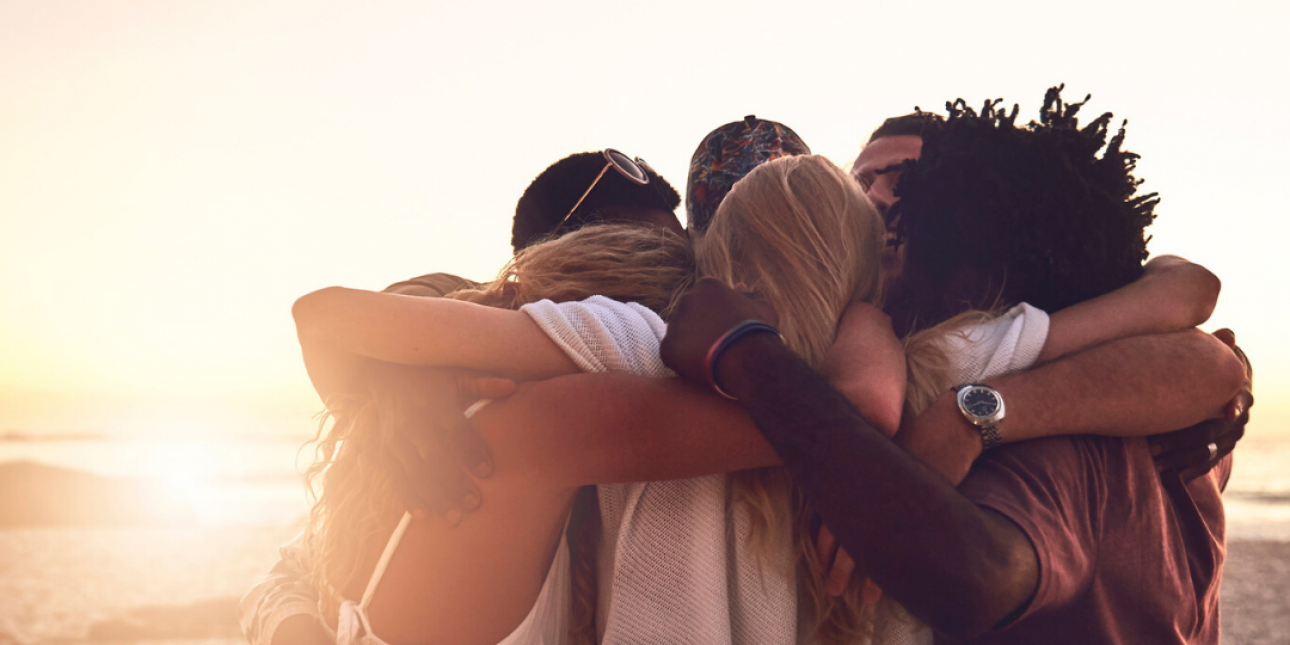 Spring is here, and around this time every year, many are consumed with graduation, planning for the summer, and outdoor activities, to celebrate in community with others. However, this May is different. This May, streets are empty, friendly smiles are hidden under protective gear, and social anxiousness has spread due to COVID-19.
While many are trying to adjust to what has become the "new normal," we can not ignore the wide range of experiences and emotions that we are all feeling.
How are you in this pandemic? How's your heart?
Are you struggling personally?
Are you consumed by worry and powerlessness for those you serve?
Are you filled with profound feelings of gratefulness?
The truth is that all of these things (and more) can be true for us at the same time.
Whether you are serving on the front lines or whether you have been sidelined due to "stay at home" orders --- none of us were left with a guide from the last pandemic over 100 years ago. Across the nation, feelings of exhaustion, stress, guilt, and even hope and gratitude may exist in all of us.
As helpers, compassion is part of what brought us to our current role. It is normal (even necessary) for us to feel both fear and hope for ourselves and the communities we serve. How do you keep from being overwhelmed and feeling powerless in this time of uncertainty?
One way is to intentionally create space for collective-care. What do we mean by collective-care? We view collective-care as self-care in community. While we may not be able to support each other in-person, we are able to connect and create community in other ways. In ways that allow for us to feel, process, and express all of our complex emotions.
Ways to Practice Collective-Care:
Check-in and connect with yourself and those you are in community with. Like self-care, collective-care isn't always beautiful or easy, but it is always necessary. Find time to connect with those around you, and most importantly share your emotions and needs. You will find some check-ins are fun and entertaining, while some may be deep and vulnerable. However the tone, engage or create space, to simply be in community.
Provide support to others. COVID-19 has exposed the many dimensions of disparities that exist in communities across the nation before the pandemic; and has now further widened the gaps. While we continue to hold space to check-in and connect, we must simultaneously hold space to advocate for others by raising awareness in solidarity.
Hold space for grace. As we experience these unprecedented times, it is important that we hold space for grace. This means, understanding that everyone has their own unique way of coping and it is critical that we meet people where they are. When you find yourself growing frustrated or lacking patience, continue to practice compassion and empathy for others because we are all in this together.
Strive for post pandemic growth. While we would not have chosen a pandemic, what discoveries have you made about yourself and living in community? Think about what we have learned and what have we become increasingly grateful for? COVID-19 may have placed a pause in many areas of our lives, but our ability to dream and grow does not have to stop, indeed, resilience rises when we are able to grow despite adversity.
All of us may experience a range of emotions during this time. Together, we have the opportunity to do the seemingly impossible, which is to grow during this pandemic. Times are challenging, and we must continue to practice collective-care. We were not designed to make it on our own. Connect with supportive community and stay engaged because we truly are better together than we are apart.
Note: While we strive for collective-care, we must not forget the importance of practicing self-care. Here you can find our blog on self-care.