Beyond Pride Month: Supporting LGBTQ+ Youth in Having Pride Year Round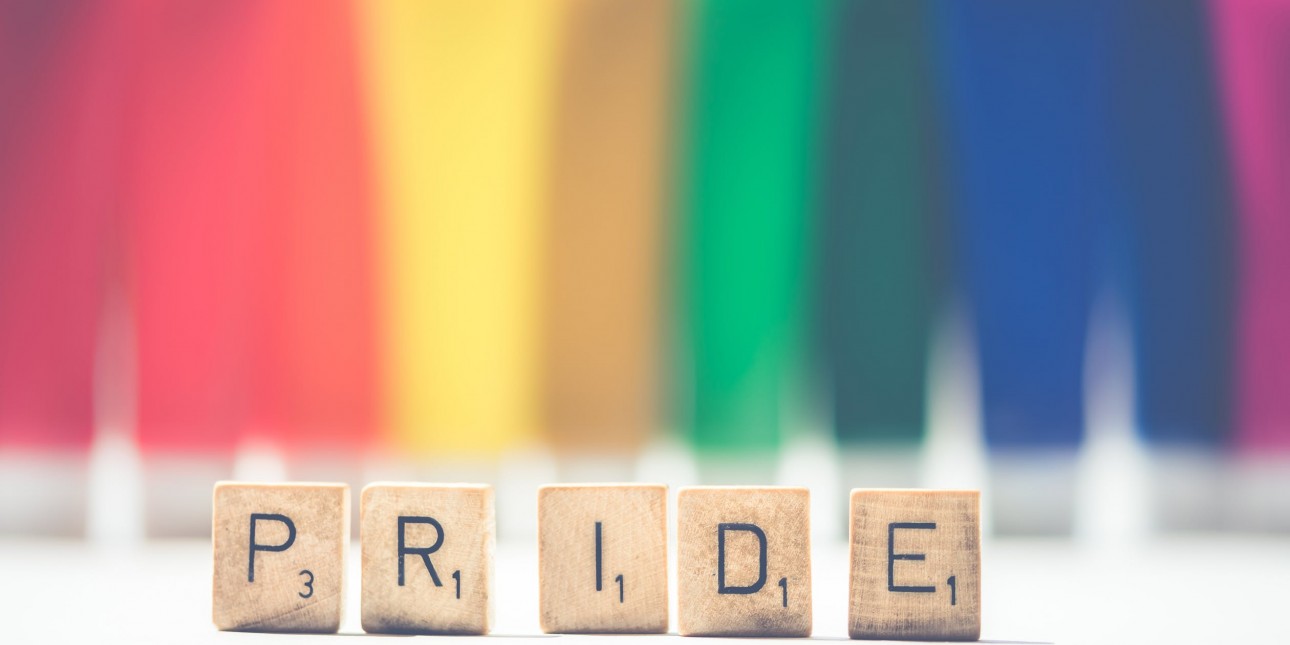 As we close out the 50th Anniversary of LGBT Pride Month, we reflect on the 1969 Stonewall Inn uprising against police harassment and the ongoing fight for equity. Many pride events are held during this month to recognize and celebrate the impact LGBTQ+ people have had in the world. Though June marks a shared opportunity worldwide, the work of building safe, inclusive communities is ongoing. Each of us has something to bring to this effort. Here are just a few selections of information and resources to support us.
GLAAD's Pride Month Resource Kit for Journalists is a helpful resource to guide responsible media coverage of your Pride Month events as well as other events throughout the year. GLAAD encourages journalists to use Pride events as an opportunity to discuss the history of LGBT advocacy, show the diversity of the LGBT community, and examine recent gains and setbacks made by the community.
This second edition of At the Intersections: A Collaborative Resource on LGBTQ Youth Homelessness is a comprehensive and collaborative report on LGBTQ youth homelessness. It captures what has changed in the past three years regarding our understanding and lifts up strategies to keep moving forward. Mentoring programs will want to review the LGBTQ Supplement to the Elements of Effective Practice in Mentoring, to support you in providing thoughtful, responsive, and inclusive programming.
SchoolHouse Connection (SHC) has published a series of briefs based on their analysis of demographic and risk factor data from the Youth Risk Behavior Survey (YRBS) in 17 states. In Part III, Sexual Orientation Equity: Disproportionality and Action Steps for Schools, found that high school students who identify as lesbian, gay, bisexual, or questioning (LGBQ) are disproportionately likely to experience homelessness, with 29.8% of students experiencing homelessness identifying as LGBQ, compared to 13.8% of all students. They offer suggestions for schools in creating a safe school climate for all youth.
Are you interested in lending your voice to assessing your own school climate? GLSEN is interested in having your voice heard. The 2019 National School Climate Survey , the eleventh national survey of lesbian, gay, bisexual, transgender, and queer youth, is a crucial tool in GLSEN's mission for fighting anti-LGBTQ bias in K-12 schools across the nation. The information gathered from this survey helps GLSEN to inform education policymakers and the public about the right of all students to be treated with respect in their schools.
3/40 Blueprint is 'creating the blueprint to reduce LGBTQ youth homelessness" and was initiated to identify challenges and goals, and help transitional living programs develop solutions better aligned with LGBTQ youths' unique needs. Research results, executive summaries, and infographics are provided here to help guide service provision for this vulnerable population.
Not sure where to start? The Safe Zone Project offers options to start learning about all things LGBTQ+ and, they caution, 'are only the start' with helpful resource in creating LGBTQ+/Ally trainings and workshops. This post is also only a start in tapping the selection of resources and information to learn more about what each of us can do to strengthen our communities by making them safe and inclusive.