Federal Funding Update: The End of FY18 and the Beginning of FY19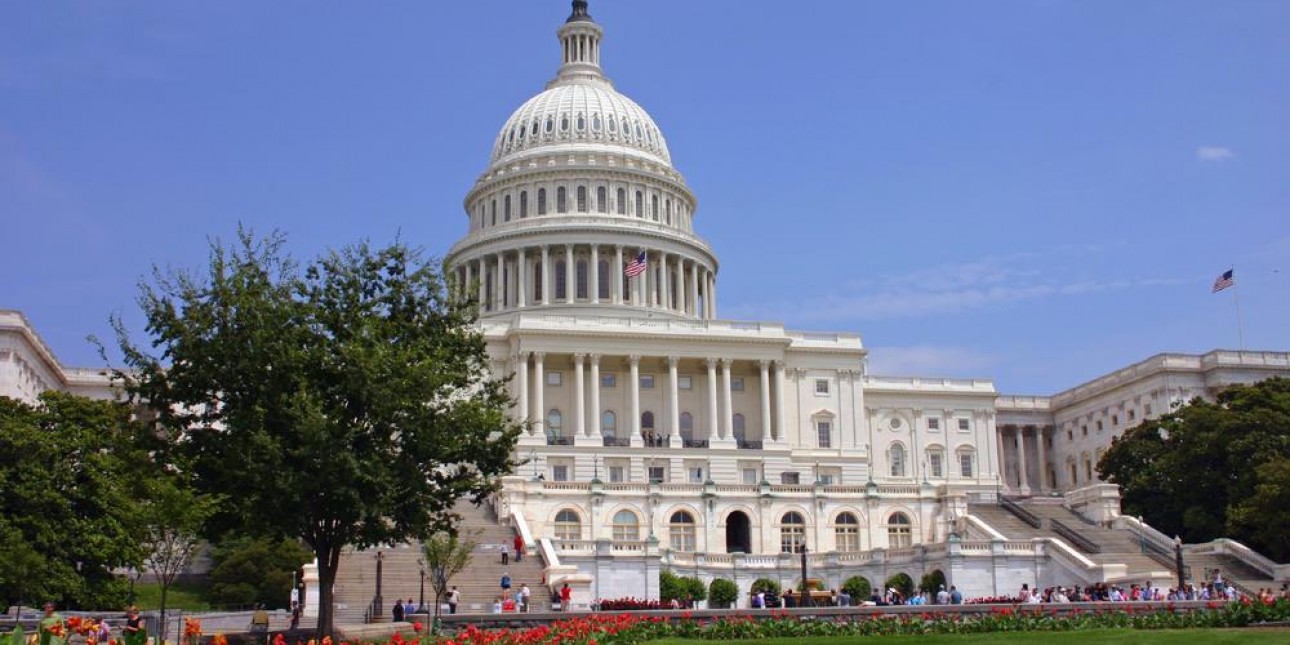 Welcome back to the fifth installment of Youth Collaboratory's Government Relations blog series. Today, we'll be discussing the end of the federal fiscal year, along with Youth Collaboratory's Federal Funding priorities, as determined by its members.
The end of the federal fiscal year is quickly approaching.  Fiscal Year 2018 will conclude on September 30, 2018.  Prior to October 1, Congress must finalize funding for FY19 or pass a temporary stopgap measure; otherwise, the federal government will face a shutdown.  Fortunately, Congress has made some progress in its FY19 appropriations (note: appropriations are the process by which Congress allocates funding).  Below we discuss the status of Youth Collaboratory's federal funding priorities and what to expect as we conclude the federal fiscal year.
Youth Collaboratory's Federal Funding Priorities
At the direction of its membership, Youth Collaboratory has prioritized three federal programs:
Youth Mentoring Grants (YMG) program within the U.S. Department of Justice;
Runaway and Homeless Youth (RHY) programs at the Family and Youth Services Bureau;
and the Youth Homelessness Demonstration Program (YHDP) from the U.S. Department of Housing and Urban Development.
When Congress appropriates funding for federal programs, both chambers of Congress begin their work independent of one another, each developing its own preferred allocations. Before the end of the year, those differences must be reconciled, voted upon by each chamber, and sent to the President for his signature. We are currently at the compromise stage, when the House and Senate "conference" their differences, agree to final numbers, and vote. The table below shows the House's and Senate's recommendations for each of Youth Collaboratory's priority federal programs.
|   | House Recommendation | % Change from FY18 | Senate Recommendation | % Change from FY18 |
| --- | --- | --- | --- | --- |
| YMG | $100 million | + 6.4% | $94 million | (level funding) |
| RHY | $121 million | - 4.7% | $127 million | (level funding) |
| YHDP | $0 | - 100% | $80 million | (level funding) |
Additional Context
Youth Mentoring Grants Youth Collaboratory is pleased the House recommended a 6.4% increase for youth mentoring grants in FY19 and the Senate recommended at least level funding. However, it should be noted that the House also recommended eliminating several other juvenile justice programs. The House and Senate have not yet conferenced their differences in Dept. of Justice funding.  Youth Collaboratory will continue to inform Congress of the importance of fully funding youth mentoring grants at $100 million, while remaining cognizant of other juvenile justice programs. Furthermore, the House included instructions that $17m of the $100 million allocated for YMG to be used to "assist at-risk juveniles and their families who have been impacted by the opioid crisis and drug addiction."  The Senate specified that $14m of their $94 million be designated for youth impacted by opioids.  As such, organizations applying for YMG funding FY19 should be prepared for opioids to remain a priority for the Office of Juvenile Justice and Delinquency Prevention.
Runaway and Homeless Youth Last year, Congress provided an $8.3 million increase in RHY programs primarily as continuation funding to bring those Transitional Living Program and Maternity Group Home whose grants ended April 30 into alignment with the federal fiscal year. This year, the House did not continue the majority of the FY18 "bridge funding" and recommended $121 million, a reduction of $6 million. The Senate recommended fully funding RHY programs at $127 million, equal funding in comparison to last year.  The Senate also included the following report language instructions to the Family and Youth Services Bureau clarifying the eligibility of early intervention services in for RHY programs, regardless of youths' enrollment in residential programs: "Where allowable, the Committee supports the ability of grantees to provide prevention services, such as counseling and case management, regardless of enrollment in residential services." The House and Senate have not yet conferenced their differences in RHY funding. Youth Collaboratory continues to communicate closely with Members of Congress and Appropriations Committee staff about the unmet national need for programs serving runaway and homeless youth.  Youth Collaboratory supports full funding of at least $127 million for RHY programs in FY2019.
Youth Homelessness Demonstration Projects The Youth Homelessness Demonstration Program (YHDP) is a "set-aside" item within the larger Homeless Assistance Grants at the U.S. Department of Housing and Urban Development (HUD). The vast majority of the Homeless Assistance Grants line item provides funding for the Continuum of Care (CoC) grantees and well as the Emergency Services Grants (ESG).  The YHDP represents only a small subsection of HUD's homeless assistance funding. The House recommended $2.6 billion for HUD homeless assistance programs, an increase of $58 million over FY2018.  However, the House's recommendation did not include dedicated funding for YHDP. Conversely, the Senate recommended $2.6 billion for HUD homeless assistance programs, including $80 million for a fourth round of YHDP competitions. The Senate also included substantial report language instructions to HUD regarding homeless youth. Under the Senate's bill, HUD is instructed to do the following:
Address the Appropriations Committee's concerns that CoC Interim Rule does not sufficiently resolve the barriers youth face in accessing stable, permanent housing, including a lack of landlord participation and flexibility leasing terms for youth independently entering the private rental housing market. HUD is instructed to report to the Committee within 120 days of enactment of funding legislation.
Expedite its review of the withdrawn guidance for homeless service providers to help them comply with nondiscrimination protections for lesbian, gay, bisexual and transgender services recipients. As set in previous law, HUD is required to deliver its review to Congress by September 19, 2018.
Issue clarifying guidance to homeless service providers that waives the requirement for youth 24 and under to provided third-party documentation to receive housing and supportive services within Continuum of Care programs.
The Senate recently passed H.R. 6147 a "minibus" that packages HUD funding along with Interior, Financial Services and Agriculture funding into a single bill.  This legislative package contains the $80 million for YHDP.  However, because the Senate modified H.R. 6147, the House of Representatives must address the differences and vote on the bill before it can be sent to the President for consideration.
What to Expect Moving Forward
None of the funding levels or report language instructions discussed above are final until they have been accepted and signed into law by the President.  Congress will continue to resolve its differences in recommended funding for YMG, RHY, and YHDP -- alongside hundreds of billions of dollars for other programs -- until an agreement has been reached. Because these negotiations are difficult and time consuming, it is possible that Congress will not have concluded all or some of its funding deliberations by the time the fiscal year ends on September 30. Should that occur, Congress will need to enact a Continuing Resolution (CR), or temporary funding measure to keep the government's doors open for a set period of time. Most of Congress has adjourned for the month of August. Congress will return to action after Labor Day with a flurry of activity before adjourning again through October to campaign for the mid-term elections.  We can anticipate some movement on appropriations during the month of September. 
Please check this blog and/or email communication from Youth Collaboratory for detailed information or calls to action related to federal funding. You can sign up to receive emails from Youth Collaboratory by clicking here. For further questions or comments, please email: Christopher.Fisher@SpinnakerGR.com.