Homeless and Formerly Homeless Youth Face Steep Challenges to Accessing Healthcare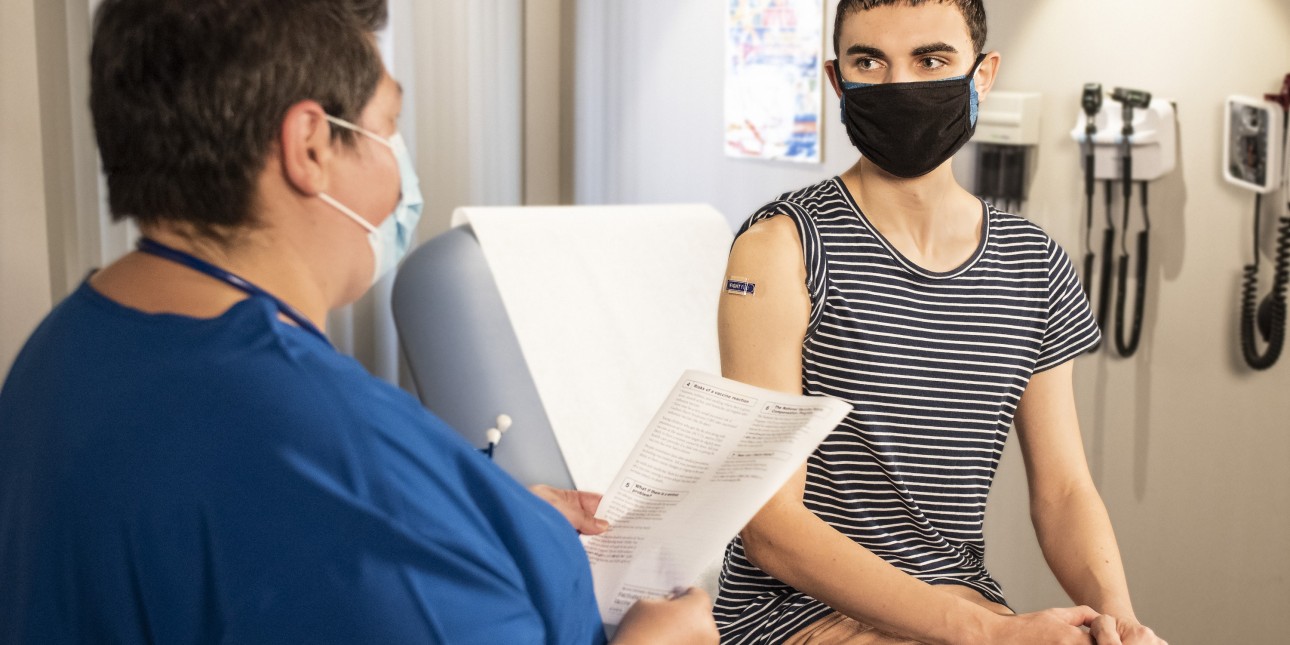 For unaccompanied youth who have experienced homelessness, accessing healthcare is a challenge even after they obtain stable housing. As a formerly homeless youth myself, I've struggled to get access to safe, affirming, and holistic healthcare despite being removed from homelessness for several years.

My struggles accessing healthcare as a homeless and formerly homeless youth were a result of not having my own health insurance, lack of awareness of how the healthcare system worked, lack of access to childhood medical records, fear and distrust of medical settings, discrimination and stigma related to my mental health, homelessness, and trauma history, and inability to obtain transportation. While these factors all existed while I was homeless, they persisted for years after my homelessness experience. In fact, at 23 years old, some of these barriers still persist today.

Unfortunately, for many homeless youth, barriers to accessing healthcare are common. In one study of sheltered and unsheltered youth, 50% of unsheltered youth and 36% of sheltered youth did not have regular access to healthcare. In another study, homeless youth identified that medical care was difficult to obtain due to inability to find transportation. Additionally, unaccompanied youth may have limited access to family insurance information, may not know if they are still covered under a family insurance plan, may have aged out of family Medicaid or CHIP, or may have difficulty applying for state health insurance benefits or be altogether ineligible.
Barriers to Health Insurances
One of the biggest barriers for youth trying to access healthcare is the cost, and therefore the necessity of securing health insurance. The complicated and unequal landscape of health coverage by state, however, presents challenges to youth in states like my own that do not have expanded Medicaid. Income guidelines may be prohibitive to youth who are working hard to earn enough money to remove themselves from homelessness, but nevertheless still not earning enough to pay their rent, utilities, bills, and medical expenses on their own or afford health insurance through the marketplace. While Medicaid extends coverage for foster youth up to age 26, the same does not apply to unaccompanied homeless youth. This gap in state aid reflects a profound lack of understanding of the ways in which unaccompanied homeless youth's circumstances overlap with those of foster youth, neither of whom have a family safety net in the context of health struggles or crises.

For myself, the refusal of my state's legislature to expand Medicaid has presented barriers to remaining enrolled in higher education. Financial aid refunds, have, in the past, made me lose health coverage. While loss of health coverage can be traumatic for any young person, loss of health coverage for unaccompanied youth can put them at risk of homelessness again as they are their sole source of support. When health insurance is the lifeline providing access to critical medications that allow youth to work and go to school, loss of health insurance directly translates to loss of stable housing.

"Residency" requirements for Medicaid may also be confusing to homeless youth, as youth have innovative survival strategies that often involve couch surfing across state lines, something that is true of my own homelessness experience.
Implicit and Explicit Bias in Healthcare
While inadequate health insurance is a major barrier to accessing healthcare, those barriers do not necessarily lessen once a homeless or formerly homeless youth enters a healthcare setting. When interacting with healthcare providers, these youth face stigma due to healthcare workers beliefs about homeless people, such as stereotypes of homeless people as drug-seekers, criminals, or otherwise unreliable narrators.

This stigma does not always fade even after a youth is removed from homelessness. In my experience accessing healthcare years after being a homeless teenager, a new medical facility I visited still had my former homeless shelter listed as my personal address. This had happened because the healthcare provider who had done my health screening for my shelter intake was affiliated with my current healthcare system despite my having moved across state lines. The provider used this information to make notes about my homelessness history in my clinic record, even though I had never mentioned it. Another time, when I disclosed my homelessness history to a primary care doctor, I was told that people experiencing homelessness "wanted" to be homeless by refusing treatment for mental illness. This healthcare provider made me feel ashamed and at fault for my homelessness experience.

These beliefs about homeless youth, especially the assumption that homeless youths may just be "delinquent" or making poor life choices rather than doing what they can to survive extremely traumatic circumstances present challenges to safe, affirming healthcare experiences and can ultimately delay or deny accurate diagnoses.
Healthcare and Safety Concerns
For unaccompanied youth, there may also be safety concerns with accessing healthcare. For youth who are LGBTQ+ or fleeing violence, they may not want their medical information shared with their families, but existing laws in many states do not provide confidentiality protections for insured dependents, leading many of these young people to forgo care.

LGBTQ+ youth may wish to seek out gender-affirming healthcare but may have been kicked out of their home due to their gender identity. Seeking out gender-affirming care while still on parental insurance often allows insurance policy holders, usually parents, to obtain basic information about a young person's healthcare in an explanation of benefits or other insurance communication.

For this reason, federal and state laws need to exist that not only provide confidentiality protections for these youth, but also allow homeless youth to apply for Medicaid, and remove themselves from parental insurance if wanted. This would allow these youth to not endure threats to their privacy and safety due to existing laws that require other insurances be used before applying Medicaid.
Divestments Away From Social Safety Nets Harm Youth
Even though my healthcare experiences have improved dramatically over the past five years I have been removed from homelessness, it took many difficult years to find care where I felt safe and affirmed. Like many young people who have experienced extended childhood trauma, I struggle with a number of chronic illnesses that impact my mental and physical wellbeing. In 2020, those poorly managed chronic conditions collided with stigma and shame I'd experienced in medical settings, as well as ongoing housing insecurity, and I ended up hospitalized.

During my time in the hospital, my care team did not acknowledge the social factors contributing to my health crisis. As a result, they discharged me without any access to support at home, and I collapsed on the stairs of my apartment complex, leading to a hospital readmission. After this second hospitalization, my care team connected me to the hospital's complex case management program. This program radically changed my ability to access affirming healthcare by getting me connected to a new primary care doctor and helping me navigate phone calls to set up new treatments. However, less than 2 months into working with my case manager, I was informed the hospital had decided to end the program.

Divestments like these away from safety net programs are an affront to homeless and formerly homeless youth like myself. These programs often serve the healthcare system's most vulnerable people. Because vulnerability is created by systems of oppression, our vulnerability can only be mitigated through structural and institutional investments into our wellbeing.

Moving forward, structural changes are sorely needed in order to improve homeless and formerly homeless youth's ability to access affirming healthcare. Some of this means advocating for more difficult to achieve changes like expanded Medicaid, but others simply require a shift in health system priorities. In the long run, these shifts in priorities will not only help homeless youth but everyone who finds themselves falling through gaps in care.
Tips for Supporting Homeless and Formerly Homeless Youth in Accessing Healthcare:
Rachel (she/her) is a student at UW-Madison and a member of the Dane County Youth Action Board. She is a formerly homeless, runaway youth and a member of the disability and LGBTQ+ communities. As someone who experienced the harms of repeated institutionalization growing up, she is a strong advocate for community-based care, accountability measures, disability rights, and justice. She is an artist and writer and is passionate about using her skills to advocate for a world where all young people have the right to autonomy, safety, care, and freedom from harm.
*Homeless youth is identity-first language, which is commonly used in various communities to self-signify that peoples' identities play a role in how they navigate varied social and cultural institutions.