House Appropriations Advances Annual Funding Bills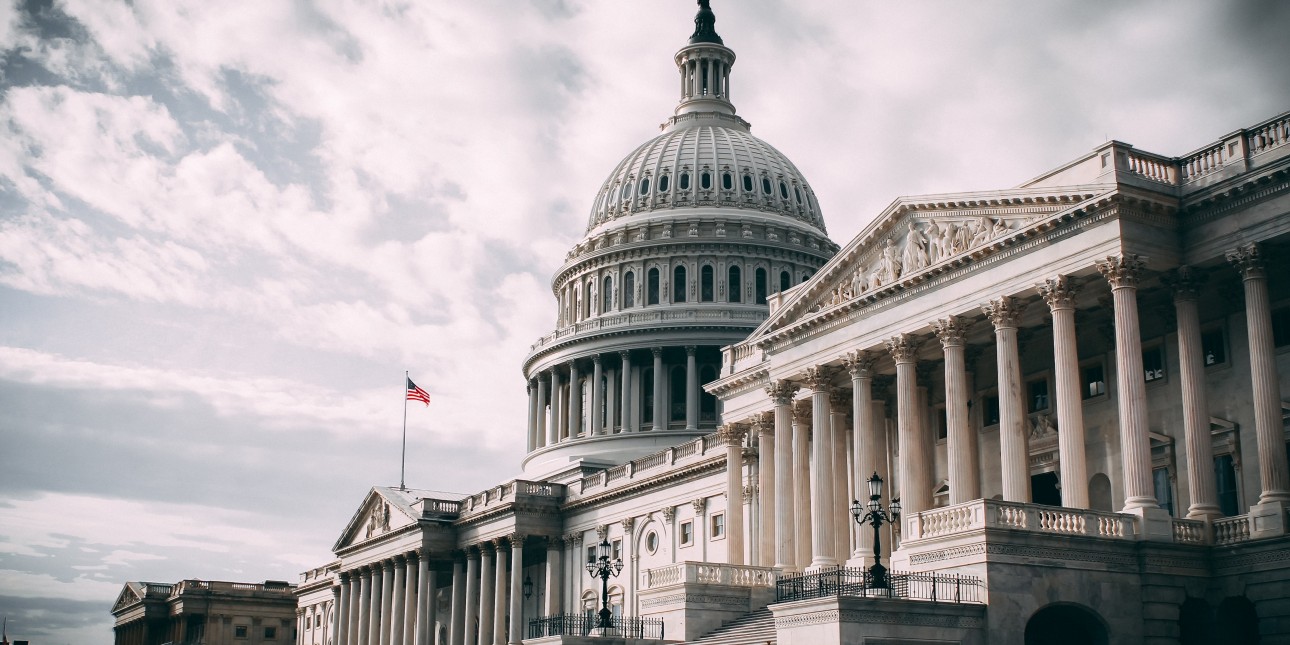 The House Appropriations Subcommittees have finished marking up many of the Fiscal Year 2023 funding bills, including those bills which contain resources for Youth Mentoring Grants (YMG), the Youth Homelessness Demonstration Program (YHDP), and Runaway and Homeless Youth (RHY) grants. The subcommittees' bills are now moving through review by the full Appropriations Committee after which they will likely receive a vote on the House Floor. The Senate has yet to move their version of the FY23 funding bills through their respective Subcommittees, but may do so before the Senate recesses on August 4.
The House bills and accompanying reports contain the funding recommendations listed below. Please keep in mind, the House Subcommittees advanced these bills without Republican support for the overall funding levels. As a result, the House's recommendations are likely to be the "high water mark" for FY23 funding, and will eventually recede during negotiations with Senate Republicans later this year.
The House Subcommittees have recommended the following funding levels and provided the accompanying "report language" or instructions to federal agencies. To read the full reports please see the accompanying links below.
Youth Mentoring Grants:
$110 million, a 7.8% increase over the FY22 enacted level of $102 million.
Accompanying this recommended funding is report language from the Appropriations Committee applauding the success of YMG to date, and directing OJJDP to encourage youth mentoring partnerships with career and technical education (CTE) and science, technology, engineering, arts, and math (STEAM) programs.
The Committee furthers support for BIPOC-lead organizations and believes that the Department must take a more aggressive approach to disrupt the school-to-prison pipeline and limit out-of-school suspensions.
Furthermore, the Committee notes that exposure to community violence, domestic violence, and violence in school—coupled with pervasive poverty—impacts the thinking, behavior, and well-being of girls. The Committee directs OJJDP to encourage grantees to identify opportunities for prevention programs aimed toward girls who are at risk of contact with the juvenile justice system.
Read the full text on the Committee's instructions on page 106 of CJS Report.
Youth Homelessness Demonstration Program
$107 million, equal to the FY22 enacted level, of which at least $25 million shall be for Systems-Change Planning Grants.
Accompanying the YHDP funding is a statement from the Appropriations Committee strongly stating its belief that every CoC must provide safe, inclusive, and culturally appropriate services for youth at risk of or experiencing homelessness. This increased funding and System Planning Grants are "intended to advance best practices learned in this demonstration through targeted training and technical assistance to help inform broader systems change. The Committee encourages HUD to utilize providers with experience in authentic youth engagement and support for existing YHDP communities."
The Committee supports HUD placing an emphasis on projects that can demonstrate community-wide authentic youth collaboration in strategy, design, and implementation; quality data collection, management, and utilization of youth experiencing homelessness; and collective ownership of a common goal to end youth homelessness as demonstrated by a coordinated plan with accountability to community-wide performance indicators. The Committee applauds the Department's work to ensure that the voices of youth with experiences of homelessness are an integral part of a local community's application and planning process, and that youth are further integrated into HUD's own process for reviewing applications for the demonstration. The Secretary is encouraged to utilize models and practices that are informed by authentic youth engagement and shared decision-making.
Lastly, the Committee directs HUD to produce a report to the Committee on the ways HUD can increase the capacity of CoCs to comprehensively plan for and address homelessness among youth.
Read the full text on the Committee's instructions on page 149 of THUD Report.
Runaway and Homeless Youth
$155 million, approximately a 10.4% increase over the FY22 enacted level of $140.3 million.
Accompanying this recommended funding is report language from the Appropriations Committee supporting "the ability of grantees to provide prevention services regardless of enrollment in residential services, and urges the program to remind grantees that they are not required to enroll a young person in shelter or residential services, nor require the young person to physically travel to the grantee's location, in order for the young person who is deemed at risk of running away or becoming homeless to be eligible to receive prevention and supportive services, including counseling and case management."
The Committee also strongly urges the Family and Youth Services Burea (FYSB) to ensure that "service delivery and staff training comprehensively address the individual strengths and needs of youth, as well as be language appropriate, gender appropriate (interventions that are sensitive to the diverse experiences of male, female, and transgender youth and consistent with the gender identity of participating youth), and culturally sensitive and respectful of the complex social identities of youth (e.g., race, ethnicity, nationality, age, religion/spirituality, gender identity/expression, sexual orientation, socioeconomic status, physical or cognitive ability, language, beliefs, values, behavior patterns, or customs)." The report makes clear that Committee expects that "no runaway youth or homeless youth should be excluded from participation in, be denied the benefits of, or be subject to discrimination under, any program or activity funded in whole or in part under the Runaway and Homeless Youth Act, based on any of the conditions outlined in this paragraph."
Read the full text on the Committee's instructions on page 203 of LHHS Report.
Official summaries of the complete FY23 funding bills from the House can be found at the following links: