National Foster Care Awareness Month: Tied to Change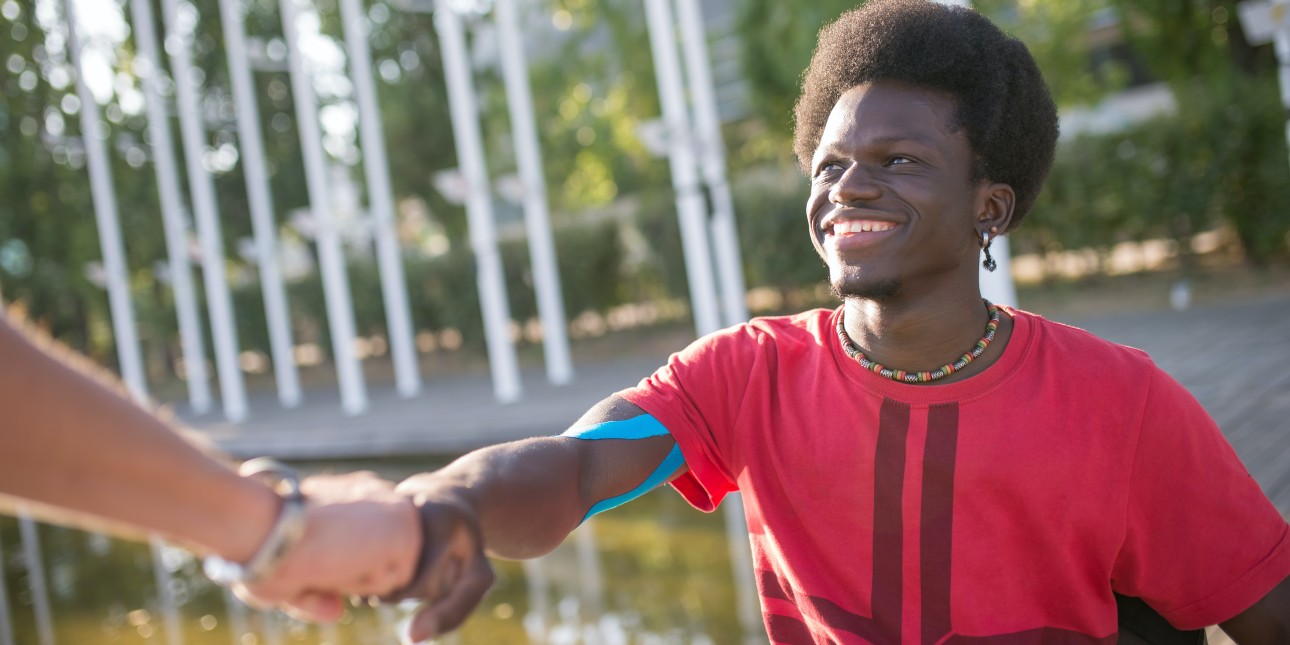 "When action meets compassion, lives change." 
May is National Foster Care Awareness Month! This is the time of year when we all get the opportunity to collectively acknowledge former and current youth in the foster care system. The official symbol of Foster Care Awareness Month is a blue ribbon. This blue ribbon represents spreading awareness and acknowledging the over 400,000 children in foster care in the United States. We are recognizing more than numbers, we are identifying experiences and creating change.  
The Intersection of Mental Health and Foster Care 
Foster Care Awareness and Mental Health Awareness share national recognition during the month of May. This shared focus highlights the importance of checking in with others and yourself. Foster Care Awareness and Mental Health Awareness share more than just a month of recognition and are substantially interconnected. It is imperative to prioritize the mental health of youth currently in and aged out of foster care. There is a direct correlation between trauma experienced in child welfare to involvement in the juvenile justice system. For marginalized youth who transition out of foster care these are compounding challenges in navigating psychological and cultural dynamics. The changes of early adulthood has a critical impact on their mental and emotional capacity. To be in foster care is to have a deep understanding of trauma. 
What does "aging out" look like? 
An important experience I want to highlight is that of youth aging out of the foster care system.  The transition to adulthood is heavy, with the youth in foster care potentially experiencing multiple different foster homes before turning 18. These disruptions reflect missed opportunities to maintain healthy relationships, and lessen the feelings of abandonment and distrust. These missed opportunities contribute to youth entering adulthood and exiting programs without guidance or a support system to successfully transition. Lack of support often leaves foster youth more vulnerable to homelessness. The National Foster Care Institute has identified that one in five youth exiting foster care at 18 will experience homelessness, with 50% of the nation's homeless population being former youth in foster care.  
Research by Chapin Hall at the University Chicago has shown that a way to prevent some of these outcomes is for youth to be able to be a part of extended care. Youth in extended care are more likely to continue education, and increase their financial earnings. Simultaneously youth in extended care are less likely to experience food insecurities, homelessness, and arrest. The value of extended care is evident, and the frequency of change in living arrangements and the trauma of fractured family relationships continues to significantly impact youth mental wellness.  
How to Support Former and Current Youth in Foster Care 
LGBTQ, BIPOC, and folx with disabilities who aged out or currently in foster care are systemically at a greater disadvantage to educational progress as a result of the lack of stability. In general, youth who are displaced are more likely to face limited access and insecurity in housing, food, and health care. Thankfully many organizations and programs are actively working to support former and current youth in foster care to overcome these adversities. There are living assistance programs called Transitional Housing Program (THP) - Plus,  that assists aging out youth. THP-Plus typically supports youth from ages 18-24, creating opportunities for stability by providing young adults with a team of therapists and case managers to help support them. Social workers, non-profits, and organizations provide collaborative interactions or relationships to implement youth with assistance and support. An example is Chapin Hall, who conducts research on how Child Welfare systems work and impact youth. They recently published the article: Supporting Transition-Age Youth through the Federal Chafee Program about this issue.  
Tied to Change 
I would like to return to the blue ribbon, whose origins are shaped from the customary use of ribbons' as decorative tying. I encourage you all to tie yourself to one of the many ways to participate in National Foster Care Awareness Month. The Children's Bureau has highlighted many ways for you to Get Involved.  
Advocate for foster care programs that are working to make a positive impact on the child welfare system.  
Amplify the conversation by talking to friends and spreading the word. Share information via social media, email, and at work and school. 
Volunteer and support the system by getting involved with foster youth organizations and programs in your community! Offer volunteer help or encouragement to the social workers, foster families, and agency staff.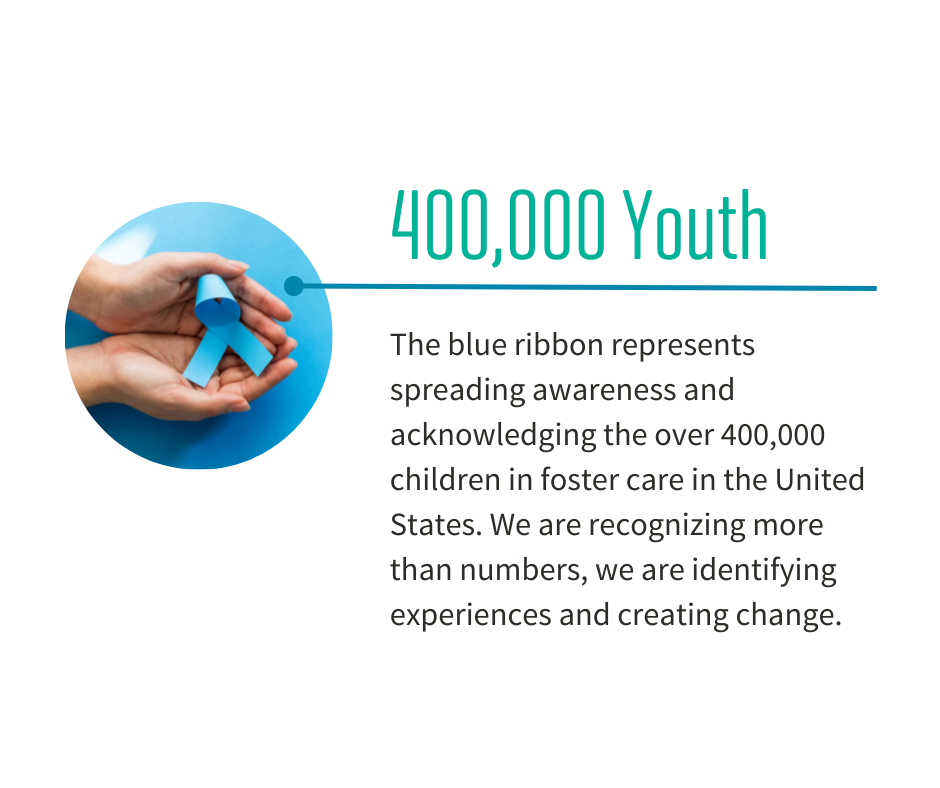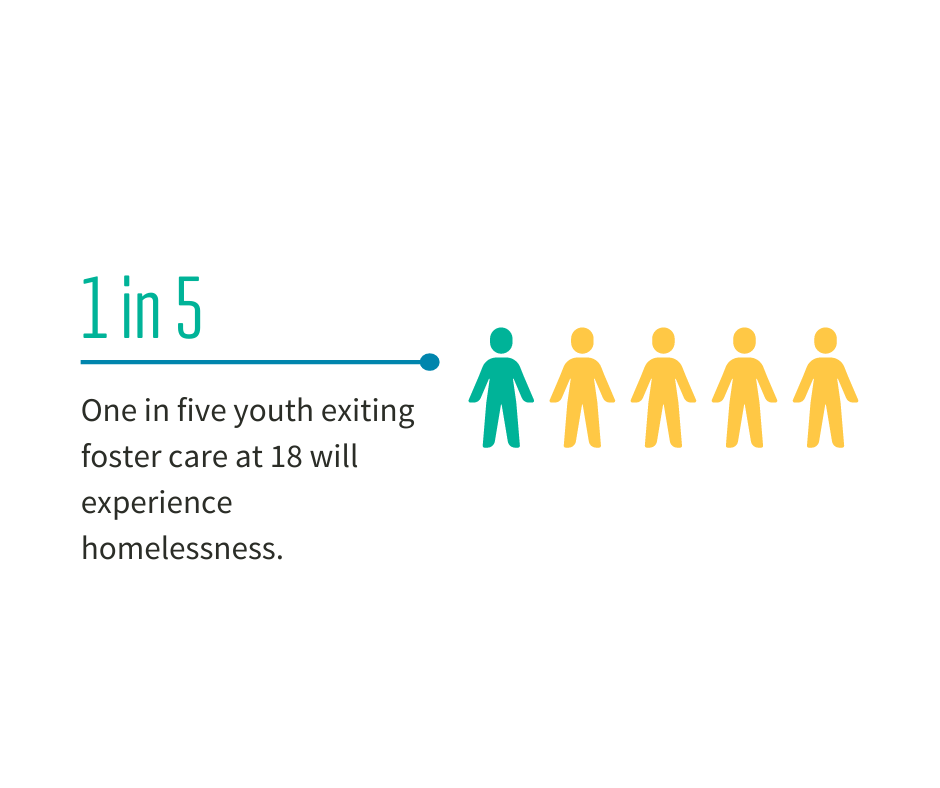 About the Author
Martine (she/her) is a senior at Cal Poly Pomona, majoring in Gender, Ethnicity and Multicultural studies with a minor in African American studies. For her senior capstone project, she is doing research on how the structural and embodied cycles of oppression in the foster care system impact Black girls. Utilizing her lived expertise as a former foster youth, she is currently serving as a Foster Youth Voice Representative for the Los Angeles Unified area and South Bay districts.