Nonprofit Funding, Jobs, & Events August 2023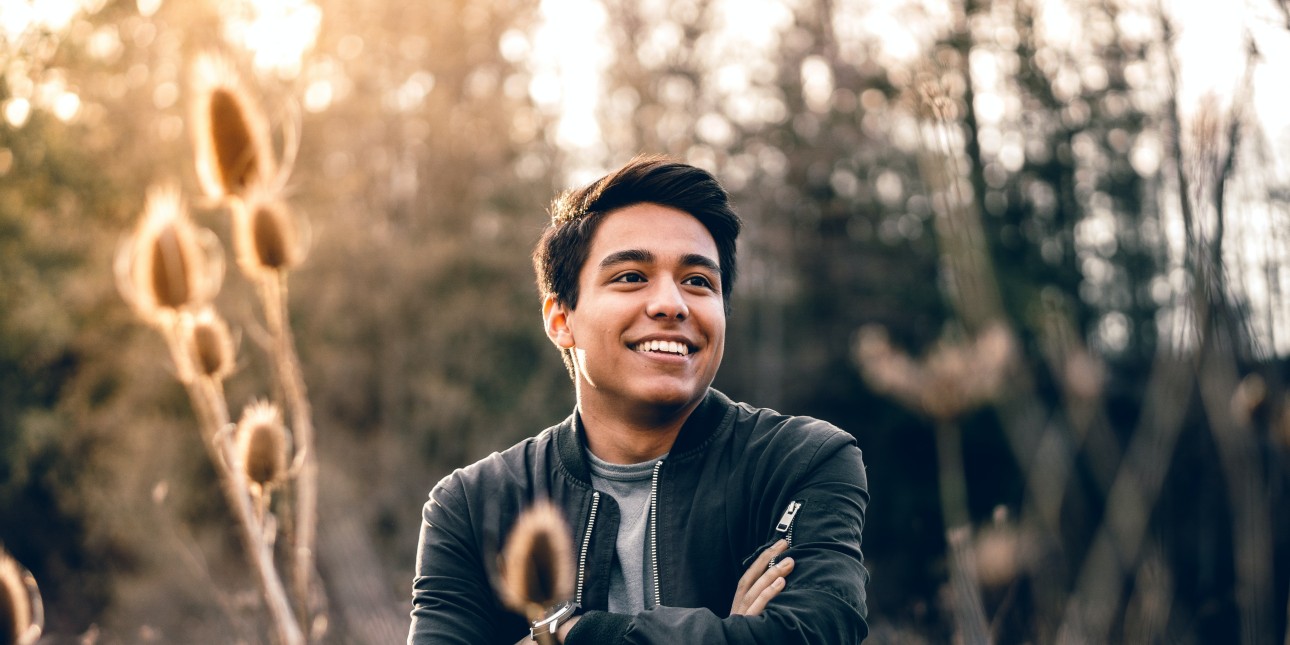 Funding
The Calvin K. Kazanjian Economics Foundation Grants
The foundation gives grants to organizations, initiatives, and researchers who are on the cutting edge of advancing economic education. It supports new ideas and approaches to helping people more fully understand how economics can play a role in making their lives, their communities, and the world a more prosperous place.
Deadline: Letter of Intent due September 10, 2023 | Learn more >>
Jewish Helping Hands' Tikkun Olam Grants
The Tikkun Olam Grant program helps vulnerable populations in the United States and abroad through a variety of programs focused on economic development and social empowerment, with a particular focus on those demographics that have been overlooked and/or marginalized. Jewish Helping Hands (JHH) values programs and projects that aim to bring about positive change for groups of all backgrounds and religious affiliations. JHH will consider making grants to individuals or organizations that show clear promise to achieve one or both of the following:
Respond to unmet needs of those who are poor and/or marginalized
Promote self-help and empowerment within communities
In the 2023/2024 Grant Cycle, JHH is focusing primarily on projects that provide the basic necessities for a decent life: women's empowerment, education, food, shelter, clothing, water, health, internet connectivity, and gender equity.
Deadline: September 13, 2023 | Learn more >>
TD Ameritrade's TD Ready Challenge
The TD Ready Challenge has ten $1 million grants available to organizations developing innovative, impactful and measurable solutions for a changing world. Each year, the TD Ready Challenge invites eligible organizations to submit applications that offer solutions for a problem statement that is connected to one of the four drivers of change of the TD Ready Commitment: Financial Security, Vibrant Planet, Connected Communities and Better Health. The 2023 TD Ready Challenge is seeking innovative solutions to help address systemic barriers to affordable housing across the continuum from transitional to permanent homes, and to help increase access to affordable and stable housing for those that need it most.
Deadline: September 13, 2023 | Learn more >>
Catalyze Challenge Grants
Catalyze surfaces and funds innovations across two themes - career exploration for young adolescents and activating employer partnerships. Catalyze grantees work to plan, pilot, and implement innovations that provide learners aged 11-22 with learning opportunities and pathways into fulfilling careers. Open to innovators across the United States, Round Three of the Catalyze Challenge aims to reimagine the connections between K-12 education, higher education, and careers for young people — helping them to build their identities, self-efficacy, and career readiness. Grants will be awarded to novel approaches and exploratory work aligned with one of two themes to advance career-connected learning.
Career Exploration for Young Adolescents: Innovations that build awareness of and exposure to career paths, and that develop self-efficacy towards educational and career goals. Proposals should share innovations that scale direct reach to youth independently from school and/or that allow guided exploration within or adjacent to schools.
Activating Employer Partnerships: Innovations that enable employers to engage in learning experiences to support students as they attain practical skills, credentials, and improved employment outcomes. Proposals should activate employer partnerships and change behaviors of key actors to connect youth with the world of work.
Deadline: September 22, 2023 | Learn more >>
Department of Housing and Urban Development's Continuum of Care Competition and Renewal or Replacement of Youth Homelessness Demonstration Program Grants
The Continuum of Care (CoC) Program is designed to promote a community-wide commitment to the goal of ending homelessness; to provide funding for efforts by nonprofit providers, States, Indian Tribes or Tribally Designated Housing Entities, and local governments to quickly rehouse homeless individuals, families, persons fleeing domestic violence, dating violence, sexual assault, and stalking, and youth while minimizing the trauma and dislocation caused by homelessness; to promote access to and effective utilization of mainstream programs by homeless individuals and families, and to optimize self-sufficiency among those experiencing homelessness. The goal of the Youth Homelessness Demonstration Program (YHDP) is to support the development and implementation of a coordinated community approach to preventing and ending youth homelessness and sharing that experience with and mobilizing communities around the country toward the same end. The population to be served by the demonstration program is youth ages 24 and younger experiencing homelessness, including unaccompanied and pregnant or parenting youth.
Deadline: September 28, 2023 | Learn more >>
Office of Juvenile Justice and Delinquency Prevention's Building Local Continuums of Care to Support Youth Success
This funding supports communities in conducting planning and assessment activities that will inform the development of a community-based continuum of promising and evidence-based prevention and intervention services that will serve as a strong foundation for preventing youth from entering the juvenile justice system, diverting them from moving deeper into the system (i.e., detention and corrections) and ultimately providing them with the skills they need to lead productive, safe, healthy, and law-abiding lives. The Building Local Continuums of Care to Support Youth Success initiative will provide funding to state and local jurisdictions that have high rates of youth incarceration to develop a continuum of care that includes a focus on positive youth development, prevention, diversion, and treatment services. Three solicitation categories include:
Category 1: State Agency Planning and Assessment Sites - For state governments
Category 2: Local Planning and Assessment Sites - For special district governments, city or township governments County governments
Category 3: Training and Technical Assistance - For nonprofit organizations and for-profit organizations (including Tribal nonprofit and for-profit organizations)
Deadline: Grants.Gov: September 28, 2023; JustGrants: October 10, 2023 | Learn more >>
United States Agency for International Development's Youth Well-Being Prize Competition
The Youth Well-Being Prize Competition is looking for young change makers with innovative ideas for protecting young people's well-being, keeping youth safe, and making a positive impact on the lives and communities of themselves and their peers. USAID is seeking solutions created by young people, for young people, and these solutions should recognize the diverse identities of young people in the areas of mental health, digital harm, safeguarding, gender-based violence, and climate change.
Deadline: September 29, 2023 | Learn more >>
T-Mobile's Hometown Grants
T-Mobile is investing in 500 rural gowns over 5 years to jumpstart projects and build stronger communities. It helps fund projects that foster local connections like technology upgrades, outdoor spaces, the arts, and community centers. Awards are made to shovel-ready projects up to $50,000. Eligible applicants are nonprofit community leaders, tribal leaders, town managers/employees, and elected officials. 25 awards are made each quarter.
Deadline: September 30, 2023 | Learn more >>
Unitarian Universalist's Fund for a Just Society
Grants are made to non-Unitarian Universalist groups in the U.S. and Canada that meet all 4 of the following criteria:
uses community organizing to bring about systemic change leading to a more just society;
mobilizes those who have been disenfranchised and excluded from resources, power and the right to self-determination;
has an active focused campaign to create systemic change; and
has an annual operating budget under $500,000. (It is fine if your fiscal sponsor has a larger budget.)
Deadline: September 30, 2023 | Learn more >>
Karma for Cara Foundation's Microgrant Program
The K4C Microgrant Program is the bridge between ideas and action. By providing microgrants in varying amounts up to $1,000, K4C helps young citizen leaders execute and magnify their initiatives to help repair our world. Students 18 years of age and under may apply for funds between $250 and $1,000 to complete service projects in their communities throughout the United States. Whether you plan to turn a vacant lot into a community garden, rebuild a school playground or help senior citizens ready their homes for the winter, K4C wants to hear what project you're passionate about.
Deadline: October 1, 2023 | Learn more >>
U.S. Department of Health & Human Services' Innovation Challenge to Prevent Human Trafficking Among Women and Girls
The Office of Women's Health is creating a national competition to identify existing innovative programs that address human trafficking prevention (e.g., at the primary, secondary, and/or tertiary levels) among women and girls in the United States. The goal of this competition is to identify and award existing programs that demonstrate effectiveness in preventing human trafficking and/or improving health outcomes related to human trafficking among women and girls, sustainable program practices, and the ability of the program to be expanded and/or replicated.
Deadline: Phase 1 deadline February 1, 2024 | Learn more >>
National Basketball Association Foundation
The NBA Foundation is accepting grant applications from organizations focused on promoting school-to-career employment opportunities that target Black youth ages 14-24 years old. Organizations must operate inside one of the 28 NBA markets, and serve a minimum of 25 youth annually across their programs. They must qualify as a registered 501(c)3 tax organization or a T3010 if operating in Canada, and must have a current IRS Form 990 from the most fiscal year.
Deadline: Rolling | Learn more >>
Free Webinars and Trainings
Trading Social Outcomes in an Impact Marketplace
Stanford Social Innovation Review
September 7, 2023
Learn more >>
Planning YJAM 2023: Bringing Youth Visions of Justice to State & Local Policymakers
Coalition for Juvenile Justice
September 8, 2023
Learn more>>
Experiences Of Peer Educators Teaching Relationship Education to College Students
The Dibble Institute
September 13, 2023
Learn more>>
Lessons from the Field in Reducing Child Abuse through Community-Based Collaboration
Social Current
September 26, 2023
Learn more>>
Events
National Symposium on Juvenile Services
Reentry Employment Opportunities
October 3-6, 2023
Learn more >>
SPARK 2023
Social Current
October 16-17, 2023
Learn more>>
Amplifying Voices & Embracing Solutions
Association of Justice-Involved Females & Organizations
October 23-26, 2023
Learn more>>
Racial and Ethnic Disparities Conference
Coalition of Juvenile Justice
October 30-31, 2023
Learn more>>
Upswell 2023
Independent Sector
November 15-17, 2023
Learn more >>
Jobs