Nonprofit Funding, Jobs, & Events December 2022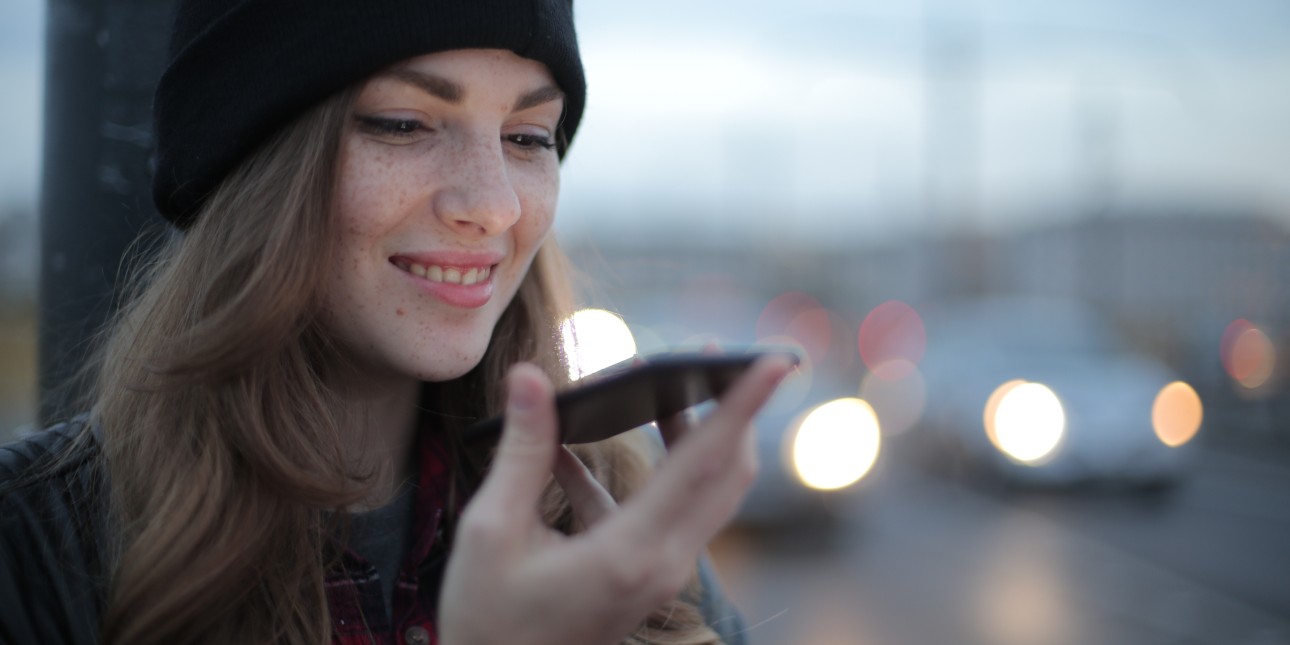 Funding
Walmart's Local Community Grants
Walmart's Local Community Grants are awarded through an open application process and provide funding directly from Walmart and Sam's Club facilities to local organizations in the U.S. Grants range from $250 - $5,000. There are eight areas of funding for which an organization can apply:
Community and Economic Development: Improving local communities for the benefit of low-income individuals and families in the local service area
Diversity and Inclusion: Fostering the building of relationships and understanding among diverse groups in the local service area
Education: Providing afterschool enrichment, tutoring or vocational training for low-income individuals and families in the local service area
Environmental Sustainability: Preventing waste, increasing recycling, or supporting other programs that work to improve the environment in the local service area
Health and Human Service: Providing medical screening, treatment, social services, or shelters for low-income individuals and families in the local service area
Hunger Relief and Healthy Eating: Providing Federal or charitable meals/snacks for low-income individuals and families in the local service area
Public Safety: Supporting public safety programs through training programs or equipment in the local service area
Quality of Life: Improving access to recreation, arts or cultural experiences for low-income individuals and families in the local service area
Deadline: Rolling through December 31, 2022 | Learn more >>

AmeriCorps State and National Grants
AmeriCorps improves lives, strengthens communities, and fosters civic engagement through service and volunteering. AmeriCorps brings people together to tackle some of the country's most pressing challenges through national service and volunteerism. AmeriCorps members and AmeriCorps Seniors volunteers serve with organizations dedicated to the improvement of communities and those serving. AmeriCorps helps make service a cornerstone of our national culture. AmeriCorps grants are awarded to eligible organizations proposing to engage AmeriCorps members in evidence-based or evidence-informed interventions/practices to strengthen communities. An AmeriCorps member is an individual who engages in community service through an approved national service position.
Deadline: January 4, 2023 | Learn more >>

Youth Service America's Sodexo Stop Hunger Foundation Youth Grants
With the generous support of the Sodexo Stop Hunger Foundation, YSA is offering project grants to youth changemakers — aged 5 to 25 — to lead awareness, direct service, advocacy, and philanthropic projects that focus on ending childhood hunger in their communities. This year, youth may apply for grants of either $250 or $500 depending on the number of youth who will be participating as volunteers (project planners, project leaders, and day-of volunteers). YSA is looking for:
Proposed community service or fundraising projects should be youth-led and focused on addressing childhood hunger;
Projects may take place in schools, colleges/universities, afterschool programs, youth organizations, nonprofits, or faith-based organizations;
Projects must take place during Youth Service Month (April 14-May 14, 2023) with some activity on Global Youth Service Day (April 28-30) strongly encouraged;
Youth applicants should engage youth not typically asked to serve (youth with disabilities, youth who are struggling in school, youth from low-income or underserved communities, etc.) as volunteers;
Youth applicants must live in the United States, and activities must benefit children and families in the United States.
Deadline: January 16, 2023 | Learn more >>

Health Resources and Services Administration's Rural Communities Opioid Response Program - Overdose Response
The Rural Communities Opioid Response Program (RCORP) is a multi-year initiative aimed at reducing the morbidity and mortality of substance use disorder (SUD), including opioid use disorder (OUD), in high-risk rural communities. This funding opportunity, RCORP-Overdose Response, will advance RCORP's overall goal by supporting immediate responses to the opioid crisis in rural areas. Over the course of a one-year period of performance, RCORP-Overdose Response recipients will address immediate needs in rural areas through improving access to, capacity for, and sustainability of prevention, treatment, and recovery services for substance use disorder (SUD). To achieve the purpose of the RCORP-Overdose Response program, applicants must select from a list of allowable activities. Please see Program Requirements and Expectations for additional information. Applicants are encouraged to give special consideration to the needs of rural populations that have historically suffered from poorer health outcomes or health disparities, as compared to the rest of the rural population. Examples of these rural populations include, but are not limited to: racial and ethnic minorities, people who are pregnant, adolescents and youth, LGBTQIA+ individuals, veterans, socioeconomically disadvantaged populations, the elderly, and individuals with disabilities.
Deadline: January 19, 2023 | Learn more >>

U.S. Department of Labor's YouthBuild
The Department of Labor will award grants through a competitive process to organizations providing pre-apprenticeship services that support education, occupational skills training, and employment services to opportunity youth, ages 16 to 24, while performing meaningful work and service to their communities. The YouthBuild program model prepares participants for quality jobs in a variety of careers, including infrastructure, and contains wrap-around services such as mentoring, trauma-informed care, personal counseling, and employment – all key strategies for addressing community violence. YouthBuild applicants must include construction skills training and may include occupational skills training in other in-demand industries. This expansion into additional indemand industries is the Construction Plus component, a priority in this grant competition.
Deadline: February 7, 2023 | Learn more >>
Free Webinars and Trainings
Your Money, Your Goals
Consumer Financial Protection Bureau
January 5, 12, 19, 26, 2023
Learn more >>

Disability Inclusion Supplement to the Elements of Effective Practice for Mentoring
MENTOR
January 12, 2023
Learn more >>

Getting to Know RHYTTAC
Runaway and Homeless Youth Training and Technical Assistance Center
January 12, 2022
Learn more >>

Should I Hire a Grantwriter or Do it Myself?
GrantStation
January 23, 2023
Learn more >>
Events
National Mentoring Summit
MENTOR
January 25-27, 2023
Learn more >>
Elevate 2023
Nonprofit Leadership Alliance
February 22-24, 20223
Learn more >>
Reenvisioning Youth Justice: Treating Young People as Individuals
Coalition for Juvenile Justice
May 24-26, 2023
Learn more >>
Jobs