Nonprofit Funding, Jobs, & Events November 2023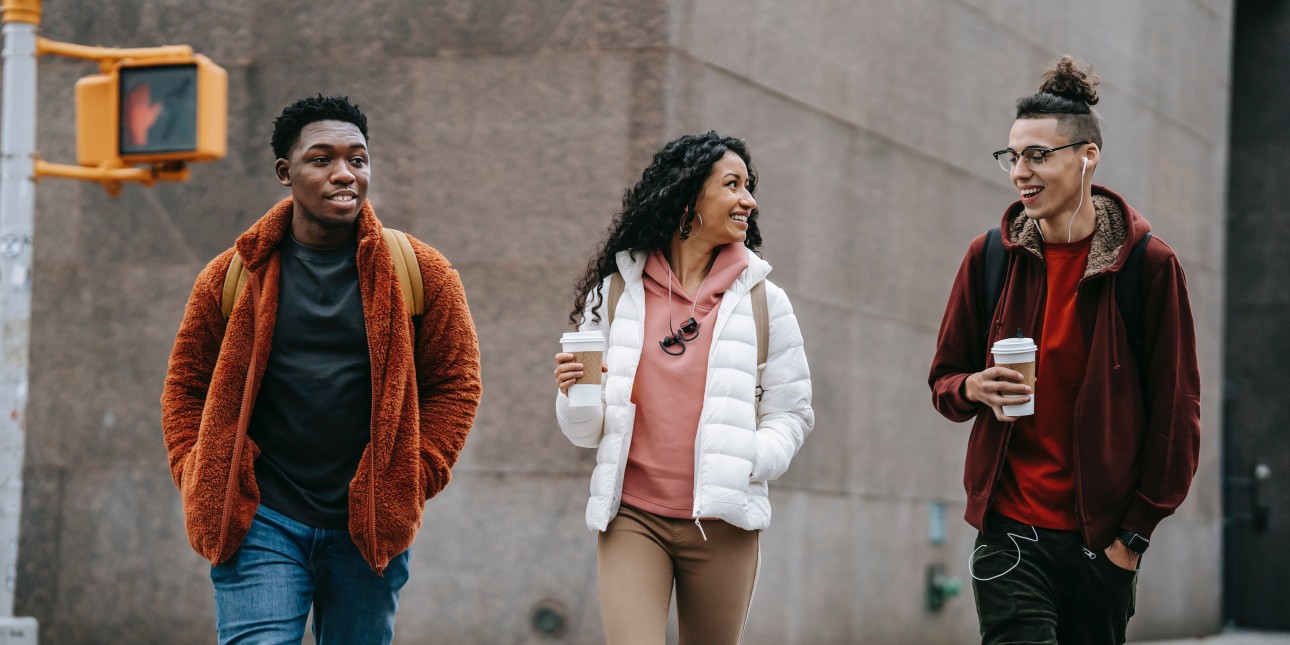 Funding
Kids Gardening's Youth Garden Grants
Youth Garden Grant supports school and youth educational garden projects that enhance the quality of life for youth and their communities. Any organization in the United States or US Territories planning a new or improving an existing garden program that serves at least 15 youth between the ages of 0 and 18 is eligible to apply. Organizations must support, work with, or serve communities with a majority of individuals that are under-resourced (systematically denied resources and opportunities based on race, gender, ethnicity, income level, abilities, geographic location, etc., or currently experiencing hardship such as a natural disaster, etc.). In early 2024, fifty organizations will be awarded $500 in funding and a collection of gardening supplies for their youth garden program.
Deadline: December 15, 2023 | Learn more >>
AmeriCorps Funding Opportunities
AmeriCorps is the federal agency for national service and volunteerism. AmeriCorps provides opportunities for Americans of all backgrounds to serve their country, address the nation's most pressing challenges, and improve lives and communities. AmeriCorps members and AmeriCorps Seniors volunteers serve directly with nonprofit organizations to tackle our nation's most pressing challenges. AmeriCorps provides support to organizations dedicated to the improvement of communities through funding and people power. Learn more >>
Deadlines for each Funding Opportunity:
AmeriCorps NCCC Traditional - December 31, 2023
AmeriCorps NCCC Traditional Disaster Response - December 31, 2023
AmeriCorps NCCC FEMA Corps - December 31, 2023
FY 2024 AmeriCorps State and National Grants - January 4, 2024
FY 2024 AmeriCorps State and National Public Health AmeriCorps - January 4, 2024
FY 2024 AmeriCorps VISTA Request for Concept Papers - March 28, 2024
FY 2024 AmeriCorps State and National Native Nations Grants - April 5, 2024
U.S. Department of Health & Human Services' Innovation Challenge to Prevent Human Trafficking Among Women and Girls
The Office of Women's Health is creating a national competition to identify existing innovative programs that address human trafficking prevention (e.g., at the primary, secondary, and/or tertiary levels) among women and girls in the United States. The goal of this competition is to identify and award existing programs that demonstrate effectiveness in preventing human trafficking and/or improving health outcomes related to human trafficking among women and girls, sustainable program practices, and the ability of the program to be expanded and/or replicated.
Deadline: Phase 1 deadline February 1, 2024 | Learn more >>
U.S. Department of Housing and Urban Development's FY2023 Youth Homelessness System Improvement (YHSI) Grant
The funding supports selected communities in either improving existing or establishing and implementing a response system for youth homelessness. The grants will focus on systemic change to either improve or create response systems for youth homelessness by funding projects that create and build capacity for Youth Action Boards; collect and use data on at-risk youth and youth experiencing homelessness; develop strong leaders within a community; and improve the coordination, communication, operation, and administration of homeless assistance projects to better serve youth, including prevention and diversion strategies. Communities may either establish or improve existing response systems for youth homelessness through the following objectives:
Improve the capacity of youth in the community: Developing peer support models, including training, project design, and implementation; creating Youth Action Board training, including government rules, leadership, and other skills; community training and outreach on how to work with youth and integrate youth leadership in an authentic way.
Establish partnerships: Bringing together system partners who also work with youth who are living in unstable housing. This could include partnerships with Tribes and cultural organizations in the community, K-12 schools, higher education, juvenile justice, child welfare, employment services, etc.
Improve the centralized or coordinated assessment system also known as the Coordinated Entry Systems (CES).
Improve data collection and use between systems that work with youth at-risk of and experiencing homelessness.
Assess, address, and improve equity in youth homeless response systems.
Deadline: February 15, 2024 | Learn more >>
Free Webinars and Trainings
Creating the Road Map: A Guide to Supporting Opportunity Youth with Driving
National Youth Employment Coalition
November 30, 2023
Learn more >>
Portrait of a Thriving Youth
Youth-Nex
December 5, 2023
Learn more >>
Security to Well-Being Framework
Building Movement Project
December 7, 2023
Learn more >>
Youth Homelessness System Improvement (YHSI) Grants: Funding Announcement Review
Youth Collaboratory
December 11, 2023
Learn more >>
National Day of Racial Healing
W.K. Kellogg Foundation
January 16, 2024
Learn more >>
The State of Relationships
Search Institute
January 24, 2024
Learn more >>
2024 Federal Funding Landscape
Youth Collaboratory
February 22, 2024
Learn more >>
Events
National Mentoring Summit
MENTOR
January 24-26, 2024
Learn more >>
Elevate 2024
Nonprofit Leadership Alliance
February 27-29, 2024
Learn more >>
Executive Leadership Institute
Social Current
May 13-17, 2024
Learn more >>
Jobs