President Trump Releases FY2021 Budget Proposal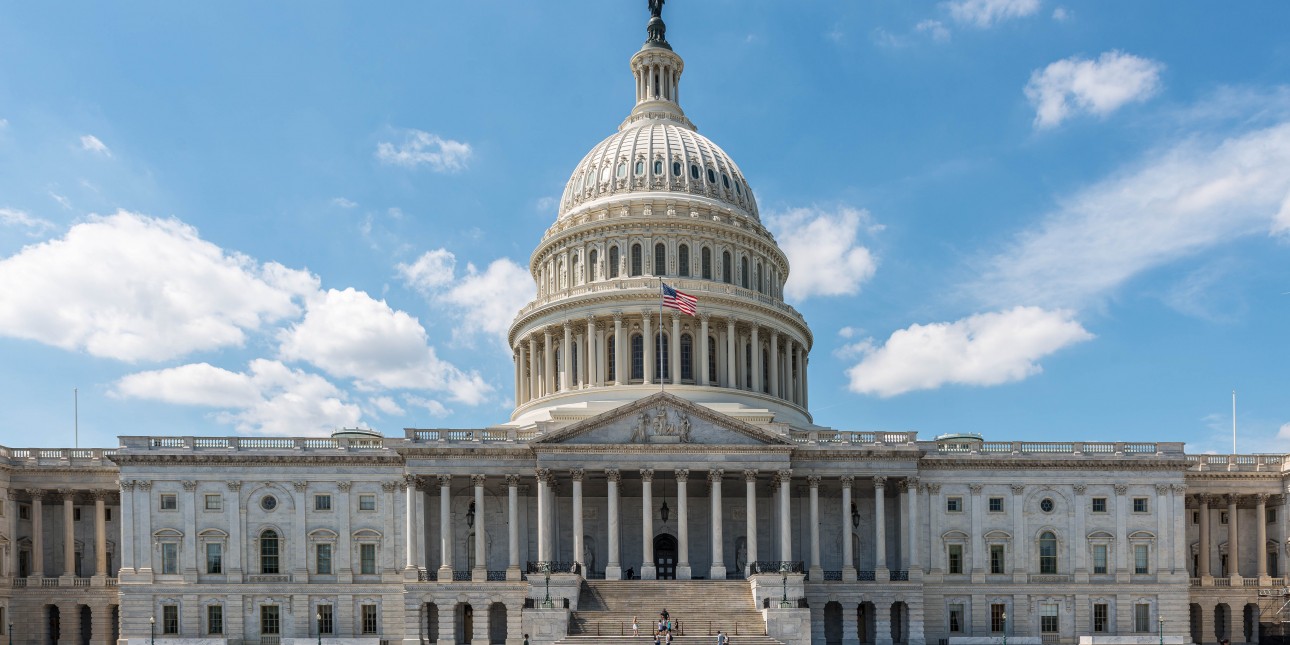 On Monday, February 10, 2020, the President released his proposed budget for fiscal year 2021. The President's budget is a request of Congress – not a mandate - but it does offer insight into the President's funding priorities for the coming year. The release of the Budget also serves as the starting gun for the months-long appropriations process within Congress. 
Below are a few major takeaways from the President's FY2021 Budget. Further down are budget tables showing the President's requests for a selection of popular programs. For those readers who are primary-source oriented, links to the budget documents themselves are included at the very bottom. 
Five Major Takeways
1. The President has requested steep cuts to many non-defense discretionary programs, reducing overall spending by 5% in FY21.
The Department of Health and Human Services would see a $9.5 billion cut, down 9.0% from last year. 
The Department of Housing and Urban Development would be cut by $8.6 billion, down 15.2%. 
The Department of Justice would receive a comparatively minor reduction of $700 million, down 2.3%.
The Department of Education includes a $5.6 billion cut, down 7.8% from FY20. 
2. The FY2021 proposal calls for $2.3 trillion cuts to mandatory programs over the next ten years. The requested cuts include reductions to Supplemental Nutrition Assistance Program (food stamps), Temporary Assistance to Needy Families, cuts to Medicare reimbursement rates, and Medicaid work requirements. 
3. The President's Budget includes requests for the following programs identified as top priorities by Youth Collaboratory's membership:
Runaway and Homeless Youth……………$132.4 million (level funding);
Youth Homelessness Demonstration Program….............$0 (eliminated);
Youth Mentoring Grants………………$43.0 million (-$54 million / -56%) 
4. The President's Budget will be rejected by the Democrat-controlled House and the Republican-controlled Senate is unlikely to adopt many of the President's more austere requests. 
5. This is only the beginning of the annual funding process; there are many months of negotiations ahead. It is essential that your Member of Congress is aware of the federal programs that are vital to your organization and the youth and families you serve while these negotiations are taking place! 
Budget Tables (in millions of dollars)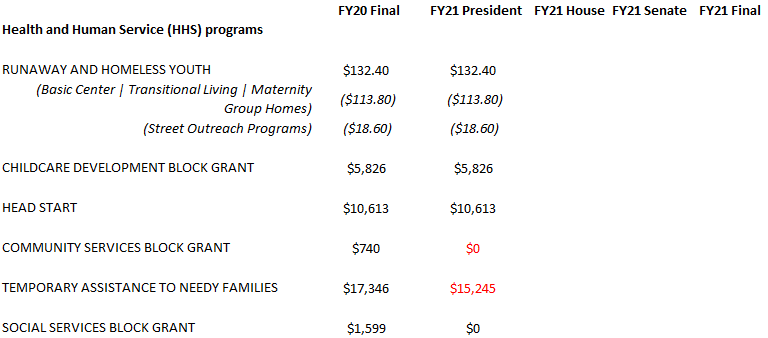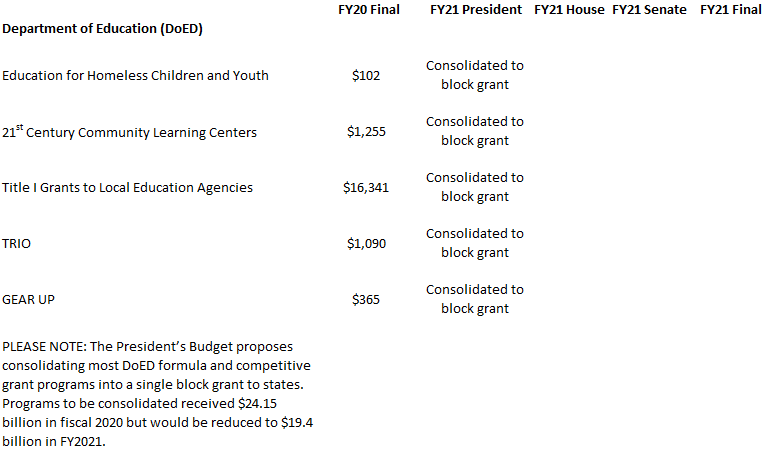 If you would like to review the President's proposals yourself, you can download the PDFs from the links below.
Clear as mud?
Youth Collaboratory will be discussing the President's Budget, the Congressional appropriations process, 2020 federal grants, and more, on our February 27th Federal Funding Webinar! Registration is FREE. We look forward to you joining the conversation.