OVC Learning Series
You're invited to join Youth Collaboratory and our partner, the Center for Court Innovation, for this 3-Part Office for Victims of Crime (OVC) Learning Series.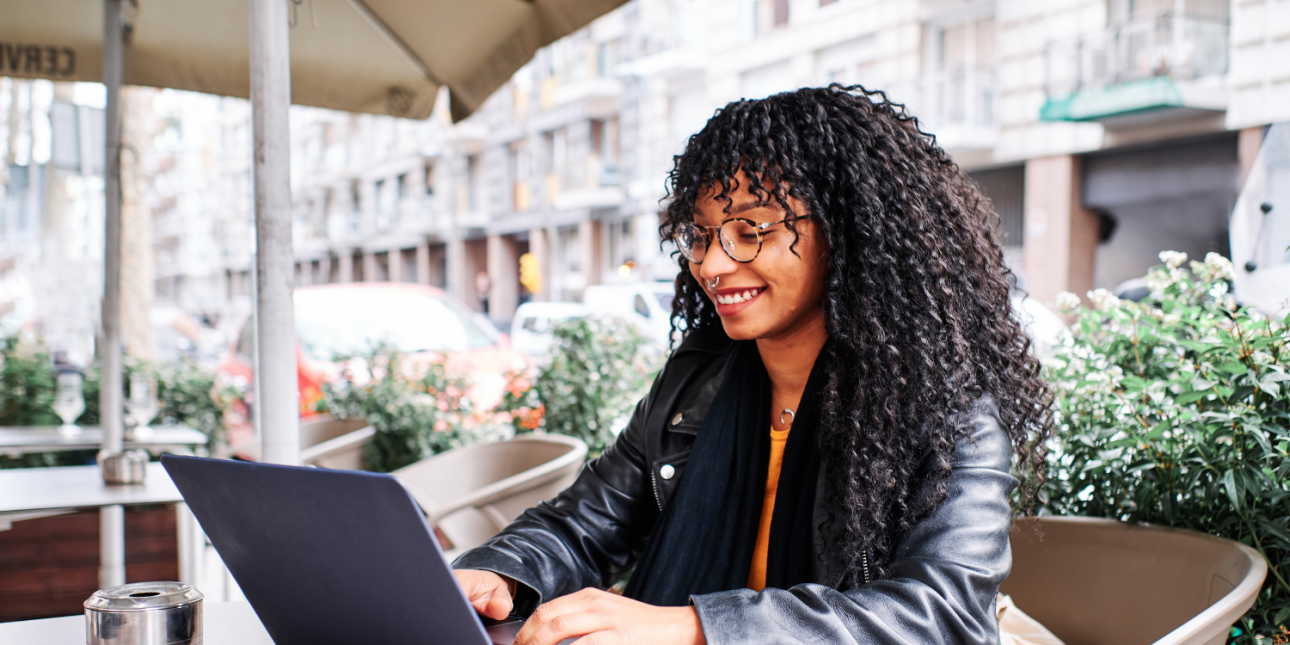 FREE Webinar: Equity and Engaging Youth Impacted by Sex Trafficking and Exploitation
OVC Learning Series - Part 2 of 3 | April 6, 12:30 PM – 2 PM ET
In this second part of a three-part learning series, we discuss how programs can address the complexity of sex trafficking of minors and the approaches required to properly address prevention and intervention needs through an equitable lens when serving Black girls. We examine methods of countering deficit-based relationships in service delivery, building solidarity with Black girls, and considerations for integrating racial equity within programming. Watch to receive tangible, culturally responsive tools to strengthen and build capacity of program staff and volunteers seeking to serve Black girls. 
Watch the webinar recording: 
The webinar includes:
A presentation by Dasha Pettway, Kanesha Lenore Jean-Baptiste, and Joy Thompson of Youth Collaboratory's Addressing Exploitation and Trafficking focus area, on how they approach anti-trafficking efforts while centering Black girls;
A discussion about why Youth Collaboratory is focused on the prevention of trafficking of Black girls and systemic inequities that lead to disproportionality in human trafficking; and
A discussion about key considerations for centering Black girls in anti-trafficking efforts and effective strategies and considerations for collaboration with Black girls within organizations.
 
Our Panelists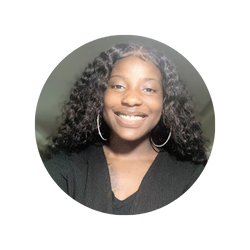 Dasha Pettway (she/her)
Dasha Pettway was born and raised in Detroit, Michigan. Dasha implements her passion and resilience from her lived experience to her work. Dasha was a former Youth Catalyst Team consultant and now is a Training and Capacity Building Manager with Youth Collaboratory. She has expertise in foster care, youth homelessness, the commercial sexual exploitation of children, mentoring, and youth leadership program design and implementation. Dasha is a former member of the Youth Advisory Board at Common Ground, where she supported other young leaders and advocates for change in the youth homelessness system.  Dasha also serves as a former Youth Consultant & Advocate at the Greater Whole Truth Resource Center, and is a former Youth Care Worker at  Vista Maria residential treatment facility. She has provided in-person and virtual training, resources, and technical assistance to agencies both locally and nationally to support their efforts to establish authentic relationships with young people, prevent and address sexual exploitation of youth and young adults, and prevent and address sexual exploitation of Black girls.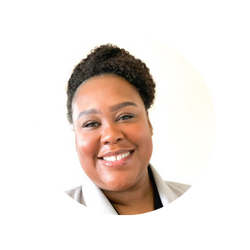 Joy Thompson (she/her)
Joy Thompson has facilitated specialized training locally and nationally for community members, prospective mentors, health care providers, social services workers, and numerous community-based organizations. Joy holds a BA from San Francisco State University, is a certified Mental Health First Aid Instructor, a member of the Alameda County Anti-Trafficking Task Force, and serves as the Vice Chair on the Board of Directors at Justice At Last, a nonprofit law firm that provides pro-bono legal services to survivors of human trafficking. 
Joy currently serves as Director of Programs, Building Community and Liberation  at Youth Collaboratory where she leads strategy and visioning for preventing and ending human trafficking, and enhancing mentoring practices programs spanning 25 states.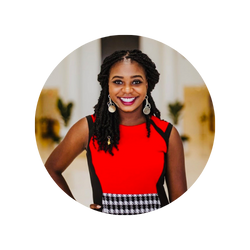 Kanesha Lenore Jean-Baptiste (she/her)
Kanesha Lenore Jean-Baptiste has years of experience in youth empowerment, social justice, and program development. Lenore has her BA from Grambling State University and her MS in Human and Social Services. Her work includes engaging in local, statewide, and national platforms to advance advocacy in the human services field for youth who live in high-poverty communities. Lenore's direct-service work focuses on trauma-centered programming, community outreach, and the intersecting variables for youth experiencing homelessness and child survivors of commercial sexual exploitation. Her experience includes developing and implementing programming for youth in detention centers, youth shelters, and Title 1 schools across the nation. She has developed evidence-based youth programs centered on therapeutic and culturally responsive mentoring and has provided targeted awareness training for community members, mentors, government officials, and social service organizations.
Lenore currently serves as a Training and Capacity Building Manager for Youth Collaboratory, where she develops customized training, resources, and public awareness campaigns to support CSEC programs in improving services, establishing goals, and ensuring the fulfillment of programmatic requirements.
FREE Webinar: The Intersection of Juvenile Justice - Understanding and Implementing Collaborative and Culturally Responsive Practices for Programs Serving Child and Youth Victims of Human Trafficking
OVC Learning Series - Part 1 of 3 | February 16, 2022
Many survivors of Commercial Sexual Exploitation of Children (CSEC) become entangled in the juvenile legal system on dependency and/or delinquency matters and do not receive adequate services to address their complex needs. Black girls are at a higher risk for exploitation, trafficking, and arrest and often find themselves in programs that do not meet their needs or leverage their strengths.
Juvenile legal players and community-based agencies are uniquely positioned to assist CSEC survivors and provide them with meaningful and restorative support and services. This panel will feature subject matter experts from California, Miami, and New York and offer practical strategies and resources to help community-based providers and juvenile legal stakeholders improve outcomes for CSEC survivors. 
Watch the webinar recording: 
In this webinar we:
Discuss the importance of judicial leadership when developing a holistic community response to CSEC;
Highlight effective strategies for multi-disciplinary collaboration and strategic partnerships;
Provide tips on providing trauma-informed support to young survivors navigating the juvenile legal system; and 
Highlight culturally responsive and restorative approaches that center Black girls and their leadership
 
Our Panelists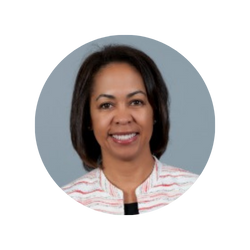 Judge Stacy Boulware Eurie
Judge Boulware Eurie was appointed to the Superior Court of California in June 2007. Prior to her appointment to the bench, Judge Boulware Eurie's legal practice areas included complex political and constitutional law, governmental affairs, state and federal employment defense, administrative law, and criminal defense. As the Presiding Juvenile Court Judge from 2010 to 2018, she worked with youth and families appearing in both juvenile justice and child welfare cases to protect the child and the public and to preserve and strengthen children's families. Judge Boulware Eurie has also been an active member of the California legal community for almost 20 years. She is a member of the California Judicial Council and the California Child Welfare Council, a legislatively created multi-agency advisory body responsible for improving collaboration among the broad range of agencies that serve children and youth in the child welfare and foster care system.
Judge Boulware Eurie has worked with members of the judiciary, community based agencies, and representatives from the fields of child welfare, juvenile justice, mental health, and education to develop greater public awareness and understanding of the need for trauma-informed practices and services to support those youth who have been commercially sexually exploited. She implemented a nationally recognized trauma- informed and multi-disciplinary court docket for youth who have been commercially sexually exploited and consulted with other jurisdictions on how courts can improve their effectiveness in overseeing, serving , and supporting this unique and complex population. Judge Boulware Eurie received her undergraduate degree from UCLA and her law degree from the University of California, Davis.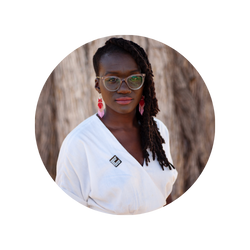 Tanisha "Wakumi" Douglas
As the daughter of an undocumented immigrant who served 33 years in prison, Tanisha "Wakumi" Douglas has dedicated her life to building leadership among youth most impacted by mass incarceration and other oppressive systems.  Wakumi is Founding Executive Director of S.O.U.L. Sisters Leadership Collective, which builds leadership with systems-involved girls & TGNC youth, in both Miami and NYC where she raised over $8 million.  She is currently on an 18-month writing sabbatical from that role pursuing a Soros Justice Fellowship. She has worked as a restorative justice circle keeper, social worker, community organizer, trainer, and popular educator for organizations including the Dream Defenders, Harlem Children's Zone, and Children's Defense Fund. Wakumi holds a Bachelor's from Georgetown University and a Masters of Social Work from Columbia University, where she founded and organized the first Columbia University "Beyond the Bars" conference in 2010 as a student organizer. She has also studied with renowned African-centered holistic healers and holds womb wellness circles, soul sweats, and spiritual ceremonies.  She was a 2018 Move to End Violence fellow and is a 2020 Soros Justice fellow.
Wakumi is featured in Dr. Monique Morris' 2019 documentary PUSHOUT: Criminalization of Black Girls in Schools as a pioneer on the subject. Her work has been featured in Huffington Post, NPR, and Miami New Times and her books include Sing a Rhythm, Dance a Blues (Morris), and Making Change (Kruse). She has spoken on stages at Google and the National Educators Association and has shared the stage with Dr. Angela Davis, Ericka Huggins, and Congresswoman Ayanna Pressley.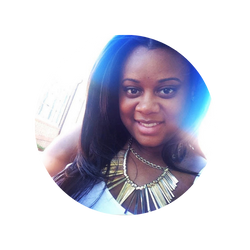 Dominique McNally, LMSW
Ms. McNally is the Clinical Coordinator at the Queens Community Justice Center (QCJC). She joined QCJC in February 2020. She came to QCJC from Washington D.C where she provided crisis intervention to decrease out of home placement for youth who are exposed to or experiencing risk factors. Ms. McNally has a background working with the Juvenile Specialty Court in DC which involved youth with behavioral and mental health concerns as well as CSEC involvement.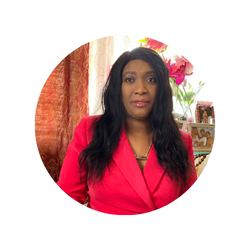 Shernette Pink
Ms. Pink joined the Queens Community Justice Center in 2007.  As the program manager for Family Court operations, she oversees the Justice Center's alternative to detention program, gender responsive programs, a parent support program, and a mentoring program for young people involved in the justice system.  She brings her trauma-informed, strengths-based approach to empower young people to obtain skills to navigate challenges, to commit to a set of self-determined goals, and assist them in building skills to decrease high-risk behavior.  Ms. Pink earned her master's in psychology in 2010 from Capella University. Before joining the Queen Community Justice Center, she was the director of youth programs at the Southeast Bronx Neighborhood Center working with youth exposed to or experiencing risk factors. She also taught at the Sarah Hale High School in Brooklyn and found that her passion is in empowering young people to find their voice.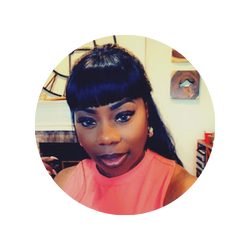 Kenaisha Warren
Ms. Warren joined the Queens Community Justice Center (QCJC) in July 2018 where she worked as a parent coach providing support to parents whose children were court involved. In February 2020, she transitioned to her current role as a case manager and mentor for the Queens HOPE program. Ms. Warren provides support and resources for young people. Ms. Warren is very passionate in supporting and educating youth on their self-worth.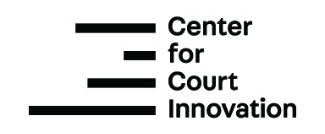 Learn more about how Youth Collaboratory works to prevent and reduce the victimization of Black girls vulnerable to sex trafficking by expanding the skills of program providers and other stakeholders working to prevent the trafficking of Black girls. 
If you have any questions about this event, please contact us at events@youthcollaboratory.org.