Mentoring Youth in the Foster Care System Toolkit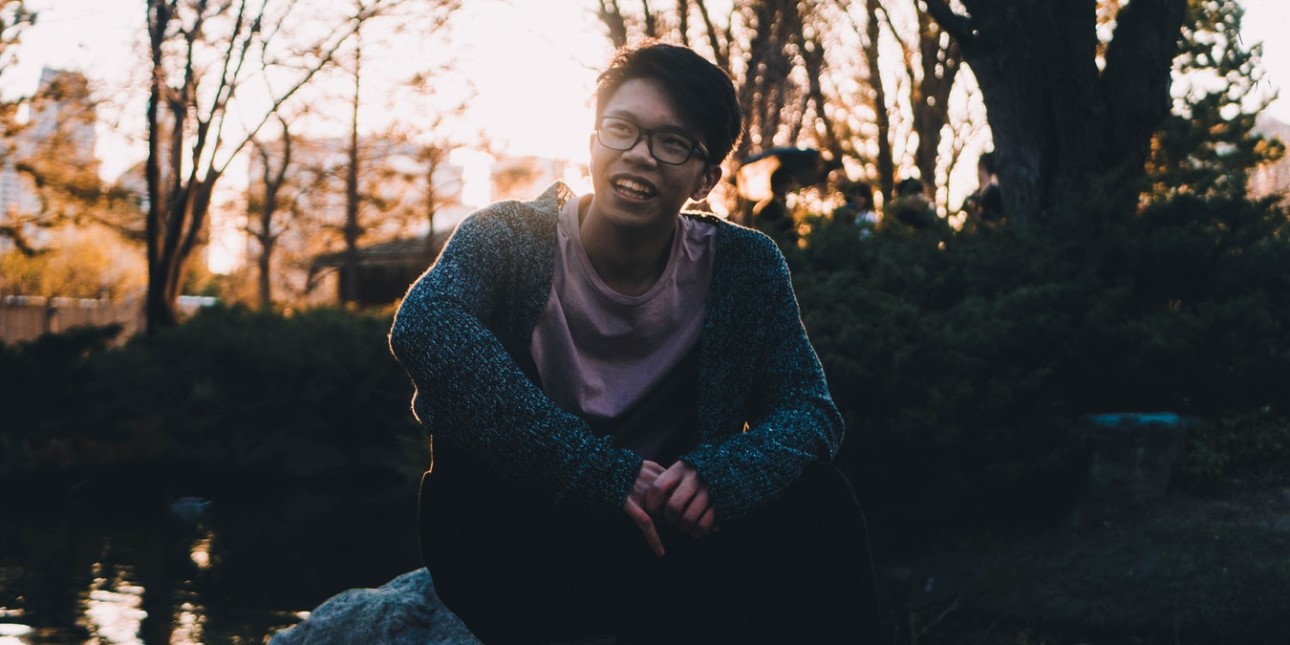 Introduction
Mentoring is essentially about relationships. More than meeting program goals or benchmarks, the real benefit of mentoring comes from the relationship built between the youth and the mentor over time. It is this relationship that fosters positive youth development, skill-building, and personal growth that are the touchstones of the mentoring model. Benefits of having a mentor include improved academic outcomes, increased relationship skills, enhanced self-esteem and self-confidence, improved behavior and interpersonal skills, and a reduction in risky behaviors such as drug and alcohol use. If the mentor-mentee relationship can have that much power, imagine how powerful it can be for someone who may not have typical family or community supports in their life.
Youth Collaboratory has prioritized working with youth in the foster care system as one of our focus areas and has talked with our members and partners who are serving these youths to compile resources that can help address the needs of mentoring programs across the country. Based on that work, Youth Collaboratory offers this toolkit of hands-on, concrete tools and techniques.
In September 2017, OJJDP's National Mentoring Resource Center (NMRC) released a review that found that mentoring had immense potential among youth in foster care. "Mentoring for Youth in Foster Care: National Mentoring Resource Center Population Review" looked at several studies of mentoring programs that served youth in foster care an found that, when done carefully and intentionally, these mentoring programs not only provided a supportive relationship for youth who were disconnected from family members, but also increased other supportive relationships in the youths' lives. In the review, Mike Garringer of MENTOR writes, "Perhaps one of the greatest gifts a programmatic mentor can give a youth in foster care is to broaden that child's network of support—the individuals that scaffold that young person and nurture their development in different ways."

On May 18, 2018, Youth Collaboratory brought together its membership for a small group discussion on different models for mentoring youth in the foster care system. Through this conversation, 4 key areas were identified as having a significant impact on the quality of programming offered to youth, and on their eventual success.
Within these categories we provided tools - some designed by Youth Collaboratory and others provided by panelists or sourced from other websites or agencies – that staff from mentoring programs that serve youth in foster care can use to mitigate the challenges they face.
Purpose of the Toolkit
Young people involved in the foster care system often are faced with limited opportunities to connect with supportive adults. This is in part due to the fact that many youth in foster care are subjected to multiple, short-term placements, and that they are often separated from immediate and extended family systems. Research indicates that experiences within the foster care system affect all kinds of relationships, including those with parents and caregivers, siblings, and others involved in their day-to-day lives.

Indeed, supportive relationships during childhood and adolescence have been shown to be integral to achieving success as an adult. Having a strong support system is associated with higher stress tolerance, access to resources, higher income, and general well-being. One of the keystones of Youth Collaboratory's approach to mentoring is working with organizations to develop a plan that includes the formation of social connections for the youth served. For example, in Youth Collaboratory's Mentoring+ model, mentors are trained on how to help youth identify supportive adults or peers that, in addition to their mentor, can help them achieve their dreams. One of the ways we do this is through an Assets and Connections tool that provides an opportunity for young people to think about the kinds of connections and relationships they need to build to reach their goals. Central to the idea of mentors as social connectors is that by working with young people to identify their strengths, assets, and protective factors we can help them establish a support system that can be there for them long after the formal mentoring relationship has ended.

Another way to help youth in foster care think about the people in their lives who are supportive and can be an asset to them is through Ecomaps, or family finding. Sometimes youth-serving professionals assume that because a young person is placed in foster care, they do not have family support. This is often not the case. There may be extended family members such as grandparents, aunts or uncles, or siblings and cousins who can be a source of support for the young person. "Programs should not assume that youth in foster care need an entirely new group of caring adults and should train their mentors accordingly," writes Garringer in the review. "Sometimes restoring the relationships lost is a good starting point."

However, because of the trauma these young people have experienced, they often lack relational competencies—the skills that promote the establishment and maintenance of positive relationships. This means that establishing a mentoring relationship with a youth in the foster care system comes with more challenges than mentoring non-system involved youth. In a recently-published study that examined how mentoring programs can support youth in foster care, mentees in foster care were shown to have shorter matches that were more likely to end prematurely than mentees who were not in foster care. The authors found that programs that were more successful in creating long-lasting matches for youth in foster care tended to include additional supports, use highly trained mentors who often had professional experience working with youth, and adhere to best practices outlines in the Elements of Effective Mentoring Practice.

The implication is that mentoring programs should move beyond the notion that providing a role model is enough, especially when working with youth who may be vulnerable. As highlighted in a recent article by Jean Rhodes in The Chronical of Evidence-Based Mentoring, embedded mentoring is an approach that allows for specialized, intensive skill-building to become a part of mentoring services. In order for mentoring programs to work successfully with youth in foster care, there must be an effort to build these skills. This can be either through a multicomponent program that combines mentoring with other services, such as skill-building groups or counseling, or by collaborating with other agencies that provide services to youth in foster care.
"Mentoring [of youth in foster care] needs to be done in conjunction with other treatment," says Dustianne North, Research Chair and Technical Assistance Provider for the California Mentoring Partnership. "Mentor programs absolutely need access to [clinical, medical, and psychoeducational] expertise. Your match support staff doesn't necessarily need to have it," she says, "as long as you have some way to sit down with other treatment providers [in the child's life]." She stressed that even if mentor staff are not providing other treatment services, it's critical that they be trained in trauma-informed care.
By focusing on staff and mentor training, skill-building, and expanding social networks, mentoring programs can have a profound impact on the lives of youth who have experienced the foster care system. While mentoring can't stand alone as an intervention for these vulnerable young people, mentors can provide additional support and form long-lasting relationships that can help young people move forward toward successful adulthood.
This toolkit was authored by Dana Goodrow.