Partnering with Youth and Young Adults to Transform Mental Health Narratives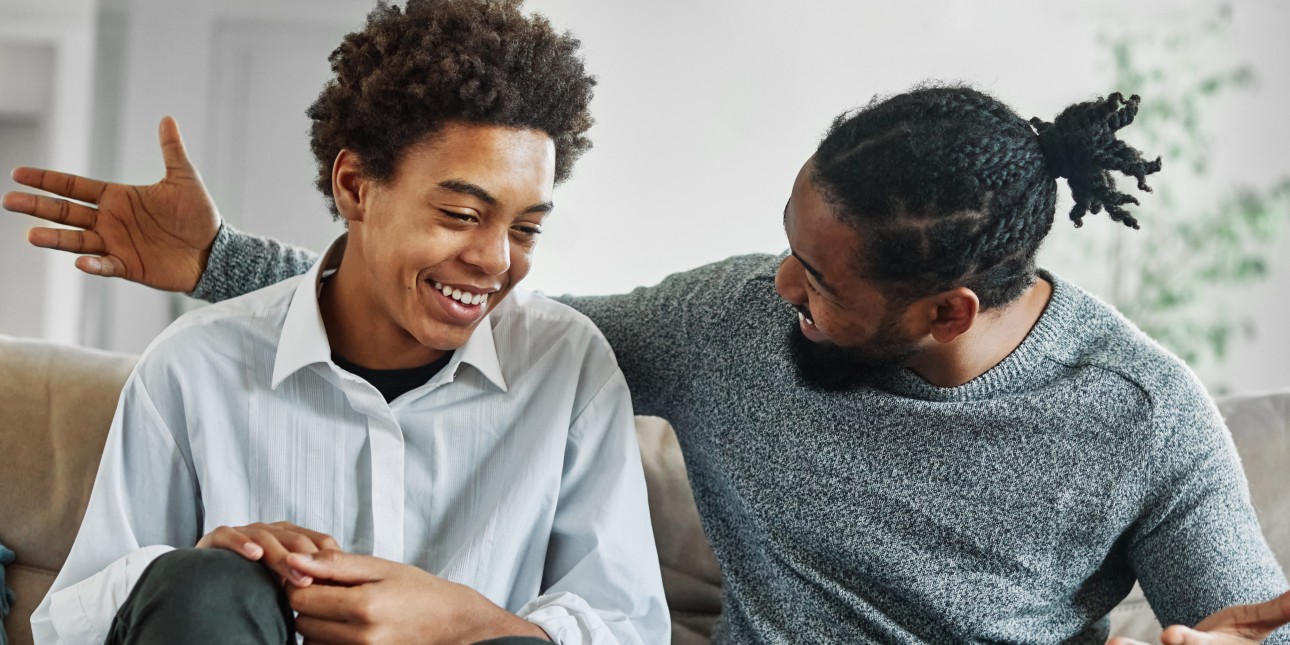 Up until recently, stigma surrounding challenges with mental health often led to experiences of deep and even violent disconnection from community or support - this stigma often extended to family members. It is no surprise that mental health challenges have been handled with shame and in secrecy. Over the last several decades, however, there has been a sobering clarity over our grasp of mental health: our thoughts, emotions, and behaviors are dynamic in ways that we still struggle to understand. Despite the complexity of mental health, it is clear that experiencing mental health challenges is not a reflection of someone's character.
Changing attitudes about taboo and stigmatized topics is no easy feat, it can upend ideas at the forefront of how we carry out business-as-usual. But we know it is possible! A couple of generations ago taking and smiling in pictures was considered unacceptable and silly (reference 1, reference 2) - can you imagine being shamed for smiling the next time you take a picture?
As our communities foster more open and positive attitudes about mental health (reference), many of us are well positioned to critically ask "Are our programs and services contributing to a culture of punishment or support when young people experience mental health challenges?" It is important we engage this question since youth and young adults recognize stigma as one of the most important social barriers hindering the search for help with and recovery from mental health challenges (reference).
Over the next three modules, we invite you to join Youth Collaboratory and the Youth Catalyst Team in an exploration of our individual role in addressing, transforming, and removing stigma related to mental health. In this series - published weekly in September 2023 - Partnering with Youth and Young Adults to Transform Mental Health Narratives:
Ana Fernadez will offer practical tips for helping youth help themselves.
EJ Valez will guide you through an exploration of how mental health stigma may be impacting you and the way you show up for youth and young adults.
doobneek will highlight the importance of considering harm reduction, with special care for young people facing disproportionate barriers to accessing mental health care.
This toolkit is being released as a newsletter series in September 2023, with each module being delivered to inboxes every Tuesday morning. Learn more about new training and funding opportunities, news and policy updates, and how we can collectively strengthen outcomes for youth and young adults. Sign up for our newsletter to get the latest delivered straight to your inbox.
About the Youth Catalyst Team Contributors:
Ana Jose Fernandez (She/Her/Ella), is a junior at the University of Arizona majoring in Medicine with a minor in Spanish. She is passionate about serving her community by being an advocate who strives to make healthcare services accessible to anyone regardless of age, gender, sexuality, religion, race, documentation status, etc. Also, she shares her ideas about how to reduce homelessness with the Youth Action Committee of her city and she loves to combine the areas of healthcare and homelessness and show others how these are very interconnected.
EJ (He/They), is a current Albright University student, studying Applied Psychology & Behavioral Analysis. His passion stems from his own diagnosis that is mis-seen due to being disabled, with a drive to support youth in his community by highlighting it's okay to not be okay… As the biggest smiles might hold the most pain.
doobneek (They/Them), is an LGBT(Q)IA2S+ T(GNC) asylum seeker, whose immigration status caused their houselessness and made them a stark advocate for undocumented Runaway and Homeless Youth. They are dedicated to exposing issues faced by underprivileged non-citizens. doobneek has a BA from Hunter College with minors in History of Colonialism, Entrepreneurship, and Computer Science. They are a New York City Youth Action Board Member, and graduate student at NYU Tandon, pursuing Transportation Engineering MS.