Youth Catalyst Team Members
Meet the Youth Catalyst Team (YCT) members creating transformative change across the country and partnering with Youth Collaboratory to advance the youth services field!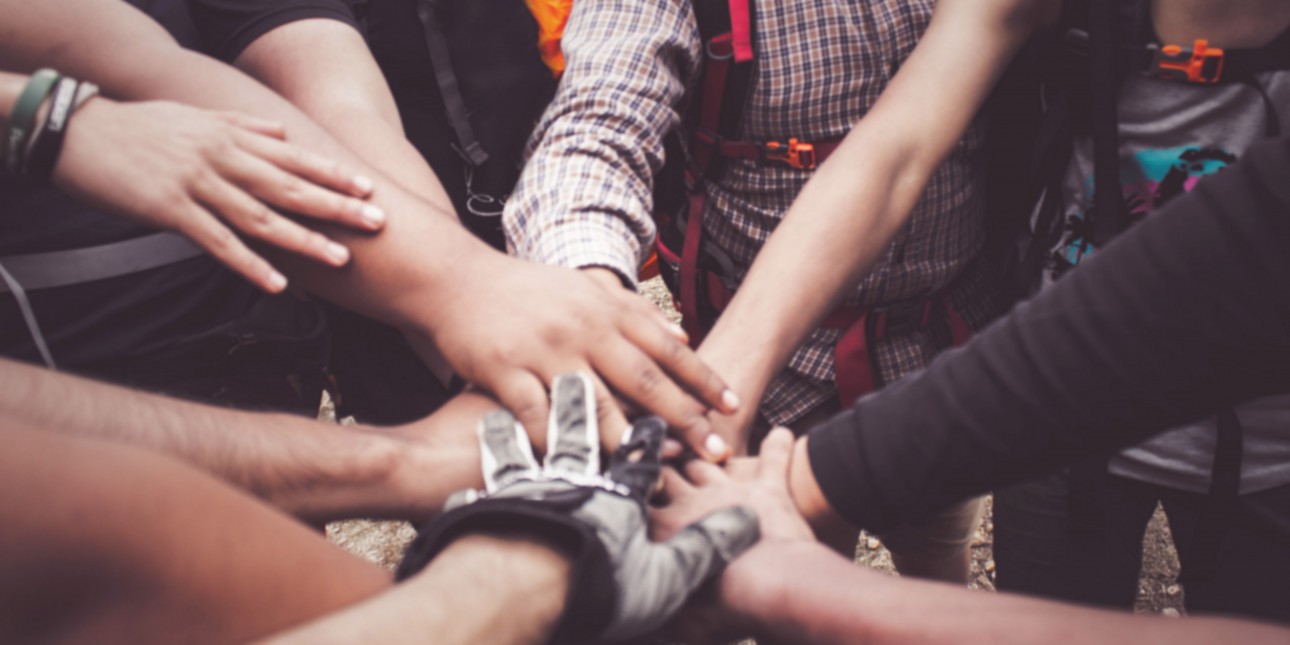 Here are the current members of our Youth Catalyst Team...
Each YCT member brings unique skills, expertise, and energy to the team, and to Youth Collaboratory as a whole.
Demetrius (he/him)
Demetrius is an advocate for education in HIV awareness and preventive health and is eloquent in public speaking for political lobbying in regards to the positive aspects of the LGBTQIA+ community and sex workers. His knowledge of HIV/AIDS and expertise in meeting people where they are is a huge advantage to the community. Demetrius has a passion to be part of the solution to ending youth homelessness. He believes that it is time for new systems to be created that are inclusive of all individuals. In his experience, including the people closest to the issue is key to dismantling systemic oppression. To address youth homelessness, youth have to be part of the solution.
Bellis (she, her/they, them)
Bellis is a mental health advocate in every sense of the title. During her youth, Bellis was made undeniably aware of the lack of support some children are unfortunately born into, from not only her experiences but the experiences of the youth around her. Her motivation to help others like herself and her peers lead to her own personal studies on pediatric development and mental illness, thus educating herself on the toxic systems in society. Now, Bellis utilizes her studies, personal experiences and passion for creating a safer world for the youth of the future through her work with YCT and Action for Impact Team as well as her work as a paraprofessional at a behavioral health school.
Deandre (he, him)
Deandre is an Associate Program Coordinator for The Center Of Teen Empowerment in Boston. He's been a staff for the TE Studios (Arts Department) as a choreographer since July 2021. He is a CO2020 Graduate of Boston Arts Academy as a visual artist.
Evelyn (they, them)
Evelyn is a young adult leader in the youth housing justice community, working as a Programs Coordinator at Boston-based nonprofit Breaktime, where they lead curriculum development for Liftoff Learning Series, an educational course within the transitional employment model. During their time as an intern at The Coalition Against Racism in Israel, Evelyn realized the power of research in informing policy, and has since been involved in local surveys of programming such as the BAY-CASH Initiative and the Activate resource from Chapin Hall. Evelyn's advocacy is motivated by a focus on translating their lived experiences, spanning housing insecurity and its intersection with the LGBTQ+ community, into a foundation for helping others – and they will continue to alchemize this aspiration as a consultant on the Youth Catalyst Team.
Bridget (she, zie, he)
Bridget is a youth advocate from Salt Lake City, Utah. Zie is expected to graduate in Spring 2022 from high school with an Associate's Degree. Zie is the oldest sibling in a biracial ethnic family and has learned a lot from her background as a first generation woman of color. Zie shares experiences of domestic abuse and identifies with the LGBTQ+ community as pansexual and nonbinary.
Cassius (he, him)
Cassius is a senior in high school quickly approaching adulthood and is ready to pursue his passions in helping others through advocacy. Throughout his younger years, he's experienced much from housing and food insecurity to homelessness and discrimination based off race, gender, and sexuality. He strives to do everything he can to be involved with his communities and the communities he wishes to help fight for. As a proud member of the LGBTQIA+ community, he has already spent some time working with an organization that helps to support, educate, and create a welcoming environment for LGBT youth and young adults. Now he's striving to get involved in a bigger way and to help recreate the systems we have in place to help minorities while simultaneously helping put an end to the systems of oppression that lead to many minorities to fall back on the systems in place.
Rachel (she, her)
Rachel is a student at UW-Madison and a member of the Dane County Youth Action Board. She is a formerly homeless, runaway youth and a member of the disability and LGBTQ+ communities. As someone who experienced the harms of repeated institutionalization growing up, she is a strong advocate for community-based care, accountability measures, disability rights, and justice. She is an artist and writer and is passionate about using her skills to advocate for a world where all young people have the right to autonomy, safety, care, and freedom from harm.
Keona (she, her)
Keona is a former homeless youth that has a big vision to change her community. As a current member of the Youth Action Committee & Homeless Youth Coalition, she strives towards eliminating youth homelessness in Pima County. Her goal is to make collaborations with local businesses, organizations, and motorcycle clubs to generate funding, awareness, and eliminate social, mental, and stereotypical stigmas set by society.
Maria (she, her)
Maria is a foster transitioning adult, driven to advocate and give back to her community. She has an individualized major in Law, Social Justice, and the Family and cultivates her passions within various organizations on and off UConn's campus. As a YCT member, Maria strives to work towards making an impact from an institutional and systemic level. Moreover, she is determined to improve the disparities that lie within the child welfare system, while spreading love, light, and humanity in the process.
The following YCT members also work with our Girls Action Board...
Jamilexx (she, her)
Jamilexx is currently working on pursuing a degree in Psychology at Rutgers University. As a youth that has expertise on trafficking and homelessness, what mainly brings her to this work is the opportunity to share coping mechanisms and help youth to take their power back. As a survivor herself, learning how to heal has been life changing for her and she hopes to help others like her do the same.
Toyin (she, her)
Toyin is a mental health and human trafficking prevention enthusiast. She spends her spare time working to help first time English learners, and advocates for foster and homeless youth. She's currently a YCT-GAB consultant, a sophomore majoring in Psychological Sciences and minoring in Sign Language with an aspiration to become a Physician's Assistant.
Kiana (she, her)
Kiana is a Community Organizer, Lived Experience Consultant and Activist who engages with organizations like Youth Collaboratory to be a part of the process in creating and developing a better world and community environment for the marginalized, especially Black girls who are in danger of violence from our society at large and in their own communities.
Lauren (she, her)
Lauren is a pioneer of a private investment firm with a mission to open up 1000 free doors to house homeless youth and young mothers. Her personal experience with housing instability as well as adolescent sexual exploitation has made her a strong advocate for Women and Children's Rights across the world by actively engaging mission and health outreach related activities. Her interpersonal skills include empathy and compassion for disadvantaged populations. She has a strong understanding of millennial behavior to assist in the delivery of effective services designed to meet the needs of the younger generations. She has a desire to actively engage in visual arts, media, and music.
Makayla (she, her)
Makayla is a student at the University of Connecticut where she is majoring in Sexuality Studies. She's also a human development and reproductive justice enthusiast who serves as a sexual health educator on campus. Additionally, she serves as a peer advocate for various causes pertaining to LGBTQ+ folx and other marginalized identities. Makayla is also an advocate for juvenile justice, children with incarcerated parents, and bereaved youth.
Martine (she, her)
Martine is currently serving as a foster youth voice representative and a YCT-GAB consultant. She is an advocate for youth and young homelessness and was featured in the 2018-2019 Impact Report for the behavioral health and child welfare agency, Sycamores. In 2019 she interned for the DCFS Independent Living Program.
Guide to Authentic Youth Leadership and Collaboration
The Youth Catalyst Team created a tool to share some of their best practices! This guide is for youth and young adult leaders, catalysts, and advocates - as well as the adult collaborators that support their work. You can use this guide as a template for developing and sustaining youth and young adult leadership groups. Download the guide.
Learn More
For more information about the Youth Catalyst Team, or to request training, consultation, brainstorming, coaching, or other project partnership, email us at yct@youthcollaboratory.org.