Youth Catalyst Team Members
Meet the Youth Catalyst Team (YCT) members creating transformative change across the country and partnering with Youth Collaboratory to advance the youth services field!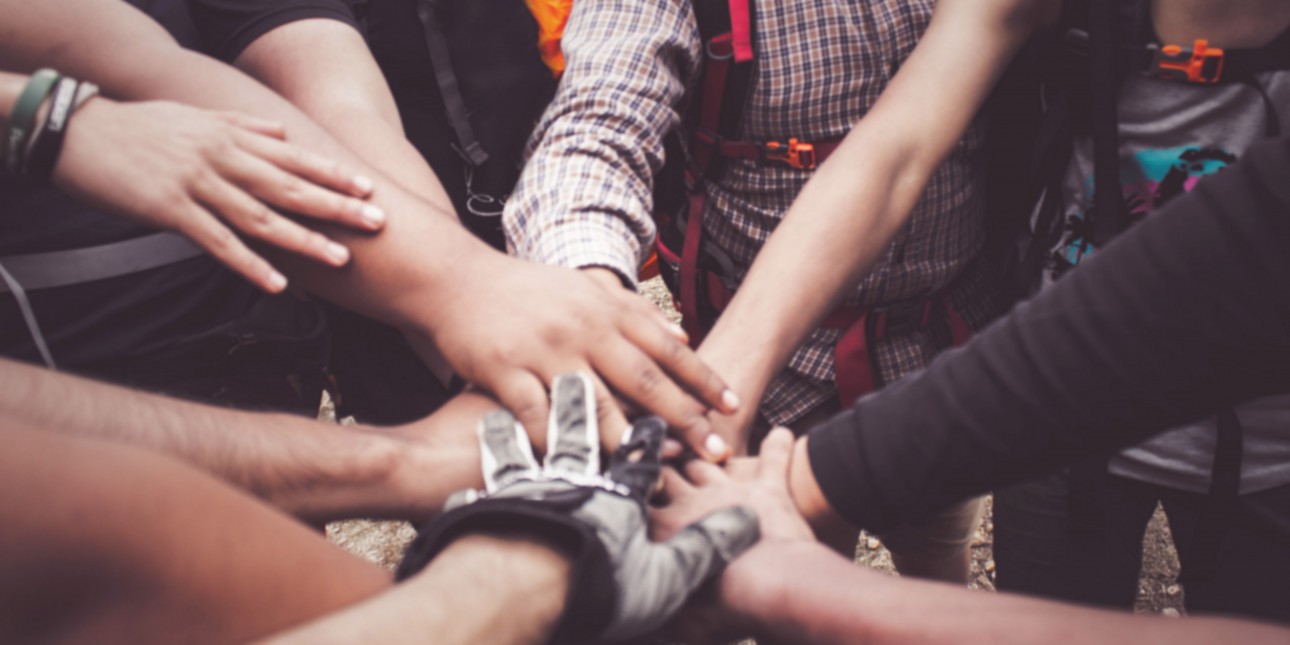 Here are the current members of our Youth Catalyst Team...
Each YCT member brings unique skills, expertise, and energy to the team, and to Youth Collaboratory as a whole.
Ana (she/her/ella)
Ana is a peer leader educator for the El Rio Reproductive Health Access Program (RHAP) in Tucson, Arizona which is a group of teens helping teens take control of their reproductive health by providing free confidential birth control & testing. Here, she's also part of the Period Mailing Project where she mails free menstrual packages every week including pads, tampons, liners, pregnancy tests, period underwear, and menstrual cups to help eliminate period poverty. At the same time, she is a full-time student at the University of Arizona majoring in Medicine with a minor in Spanish, and one day she hopes to become a doctor. She is also part of the Youth Action Committee which is comprised of youth and young adults with lived experience of homelessness and/or housing instability and provides expertise and guidance to the CoC Board as it relates to strategies to prevent and end youth homelessness. Here, she gained more interest in finding ways to support her community to fight homelessness and the barriers that lead to this issue. She is very excited to work as a consultant with the Youth Catalyst Team and she cannot wait to be an advocate for this program while helping other people to be heard too.
Cassius (he, him)
Cassius is a senior in high school quickly approaching adulthood and is ready to pursue his passions in helping others through advocacy. Throughout his younger years, he's experienced much from housing and food insecurity to homelessness and discrimination based off race, gender, and sexuality. He strives to do everything he can to be involved with his communities and the communities he wishes to help fight for. As a proud member of the LGBTQIA+ community, he has already spent some time working with an organization that helps to support, educate, and create a welcoming environment for LGBT youth and young adults. Now he's striving to get involved in a bigger way and to help recreate the systems we have in place to help minorities while simultaneously helping put an end to the systems of oppression that lead to many minorities to fall back on the systems in place.
Demetrius (he/him)
Demetrius is an advocate for education in HIV awareness and preventive health and is eloquent in public speaking for political lobbying in regards to the positive aspects of the LGBTQIA+ community and sex workers. His knowledge of HIV/AIDS and expertise in meeting people where they are is a huge advantage to the community. Demetrius has a passion to be part of the solution to ending youth homelessness. He believes that it is time for new systems to be created that are inclusive of all individuals. In his experience, including the people closest to the issue is key to dismantling systemic oppression. To address youth homelessness, youth have to be part of the solution.
doobneek (they/them)
doobneek is an LGBTQIA2S+ asylum seeker forced to immigrate to the United States due to persecution for their identity and dissent with the Russian government and support for Ukraine. They are a vocal advocate for non-citizen youth navigating the social services system in New York City. doobneek helps start conversations about legal discrimination people who immigrate to the United States face. They are entering NYU Tandon School of Engineering this Fall for their MS in Transportation Engineering. doobneek aspires to right the wrongs of environmental racism and prepare our cities for climate change.
EJ (he/they)
EJ is currently a college student at Albright University while working in his community for housing justice and access to support for youth and families in need. With a focus on homelessness as his passion, due to his own lived experience of being homeless. He understands the barriers that are put into place. He has worked with organizations in his community to assist youth and families while seeking care. As well as spoken at events to try to better educate the issues with discrimination and the laws that impact the care and support of disabled youth. As well as highlighted the importance of being properly educated on diversity, equity, and inclusivity. To step out of their comfort zone and provide care for BIPOC, POC & LGBTQIA+, individuals require a provider to remove their biases. His hope is that youth can have a safe place, that shelters won't push them away and hopefully one day these traumatizing events won't happen.
Efren (he/him)
Efren was born and raised in Houston, Texas, and dedicates himself to developing similar programs that he was involved in as a child. Having lived in a shelter, trailer park, and low-income housing projects, Efren has firsthand experience participating in the very programs that he now works for. Efren currently serves as the YHDP Team lead at the Hawai'i Health and Harm Reduction Center and serves on the leadership team of the O'ahu Youth Action Board. Providing support to prevent LGBTQ youth from falling through the cracks has personal significance for Efren. Growing up in a low-income family, he often had to rely on the local church for financial assistance; however, that support system depended on him living in accordance with the church's religious principles. After coming out, Efren was no longer able to access the supportive services from the church, and since then has strived to provide services to youth in Hawai'i regardless of sexual orientation and gender identity.
Evelyn (they, them)
Evelyn is a young adult leader in the youth housing justice community, working as a Programs Coordinator at Boston-based nonprofit Breaktime, where they lead curriculum development for Liftoff Learning Series, an educational course within the transitional employment model. During their time as an intern at The Coalition Against Racism in Israel, Evelyn realized the power of research in informing policy, and has since been involved in local surveys of programming such as the BAY-CASH Initiative and the Activate resource from Chapin Hall. Evelyn's advocacy is motivated by a focus on translating their lived experiences, spanning housing insecurity and its intersection with the LGBTQ+ community, into a foundation for helping others – and they will continue to alchemize this aspiration as a consultant on the Youth Catalyst Team.
Maria (she, her)
Maria is a foster transitioning adult, driven to advocate and give back to her community. She has an individualized major in Law, Social Justice, and the Family and cultivates her passions within various organizations on and off UConn's campus. As a YCT member, Maria strives to work towards making an impact from an institutional and systemic level. Moreover, she is determined to improve the disparities that lie within the child welfare system, while spreading love, light, and humanity in the process.
Rachel (she/her)
Rachel is a Spring 2023 UW-Madison graduate and member of the Dane County Youth Action Board, National Runaway Safeline Youth Advisory Board, and National Youth Forum on Homelessness. She is a formerly homeless, runaway youth and a member of the disability and LGBTQ+ communities. As someone who experienced the harms of repeated institutionalization growing up, she is a strong advocate for community-based care, accountability measures, disability rights, and justice. She is an artist and writer and is passionate about using her skills to advocate for a world where all young people have the right to autonomy, safety, care, and freedom from harm.
Shiloh (he/they)
Shiloh is a current contract member of Youth Collaboratory, and has been working in the nonprofit sector for over a year. They are a vocal advocate for a variety of causes, especially for Indigenous sovereignty, racial justice, and prison reform. They have a long-lived experience from growing up in poverty within and as a member of disenfranchised communities, which informs their current standing for actionable change. Shiloh has also had much experience working as a freelance artist, a theater technician, and within a microbiology lab, contributing to international research to assist in the understanding and treatment of rare diseases.

The following YCT members also work with our Girls Action Board...
Jalyn (she/her)
Jalyn is a recent graduate of the University of Connecticut with a degree in Political Science and a double minor in Spanish and Human Rights. Starting this fall, Jalyn will be attending the University of Connecticut School of Law. She currently works as the interim Program Director for a college access program for first-generation, low-income, and minority youth. She is also the former President of a student organization that advocates and provides a safe space for students who identify as independent, previously resided in the foster care system, or identify as food or housing insecure. With training in human trafficking prevention and work experience with various marginalized groups, Jalyn hopes to grow in her advocacy and leadership skills.
Keona (she, her)
Keona is a former homeless youth that has a big vision to change her community. As a current member of the Youth Action Committee & Homeless Youth Coalition, she strives towards eliminating youth homelessness in Pima County. Her goal is to make collaborations with local businesses, organizations, and motorcycle clubs to generate funding, awareness, and eliminate social, mental, and stereotypical stigmas set by society.
Makayla (she, her)
Makayla is a student at the University of Connecticut where she is majoring in Sexuality Studies. She's also a human development and reproductive justice enthusiast who serves as a sexual health educator on campus. Additionally, she serves as a peer advocate for various causes pertaining to LGBTQ+ folx and other marginalized identities. Makayla is also an advocate for juvenile justice, children with incarcerated parents, and bereaved youth.
Norly (she/her)
Norly is a creative entrepreneur striving to utilize her gifts and ideas for humanitarian purposes. Born & Raised in The Bronx she experienced enough to know that there is division in access for people like her to authentically thrive for greatness. She caters more to making the environments set for learning a safe space, in hopes that others too can authentically express themselves. She services the general public and within that, her connection is a bridge to what is currently happening in reality. Partnering up with GAB/YCT she looks forward to expanding her methods on going about executing ideas on a grander scale.
Tarchell (she/her)
Tarchell is from Polk County Florida, In 2011 she, her sister, and her mother moved out to Oakland California. She graduated and was valedictorian of the class of 2018. She now is on an entrepreneurial journey with her lash extensions business that is centered around the vision that survivors like her, are a walking testimony, and are here to continue to inspire others. Within a few years of working in the nonprofit field, Tarchell has gotten the privilege to sharpen tools she didn't know she even had. She's grown a profitable mindset that will take her to Mars if she wants it to. Tarchell is here to encourage others and help build a healthy community. In 2014, she began documenting her experience and learnings in nonprofit organizations. She has finally decided to work on a digital series that's focused on helping more young people build, launch, and scale their own nonprofits. SOS will be coming out real soon!
Tina (she/her)
Tina is an aspiring activist working towards the betterment of disadvantaged beings. From the trenches of Crenshaw to the gullies of Kingston, her goal is to provide serenity and great opportunities to the needy as well as herself. As an experienced chef Winstina spends her time giving gourmet meals back to the community and hopes to expand the enlightened energy that abused and battered people have throughout them.
Toyin (she, her)
Toyin is a mental health and human trafficking prevention enthusiast. She spends her spare time working to help first-time English learners and advocates for foster and homeless youth. She's currently a YCT-GAB consultant, a sophomore majoring in Psychological Sciences and minoring in Sign Language with an aspiration to become a Physician's Assistant.

Guide to Authentic Youth Leadership and Collaboration
The Youth Catalyst Team created a tool to share some of their best practices! This guide is for youth and young adult leaders, catalysts, and advocates - as well as the adult collaborators that support their work. You can use this guide as a template for developing and sustaining youth and young adult leadership groups. Download the guide.
Learn More
For more information about the Youth Catalyst Team, or to request training, consultation, brainstorming, coaching, or other project partnership, email us at yct@youthcollaboratory.org.